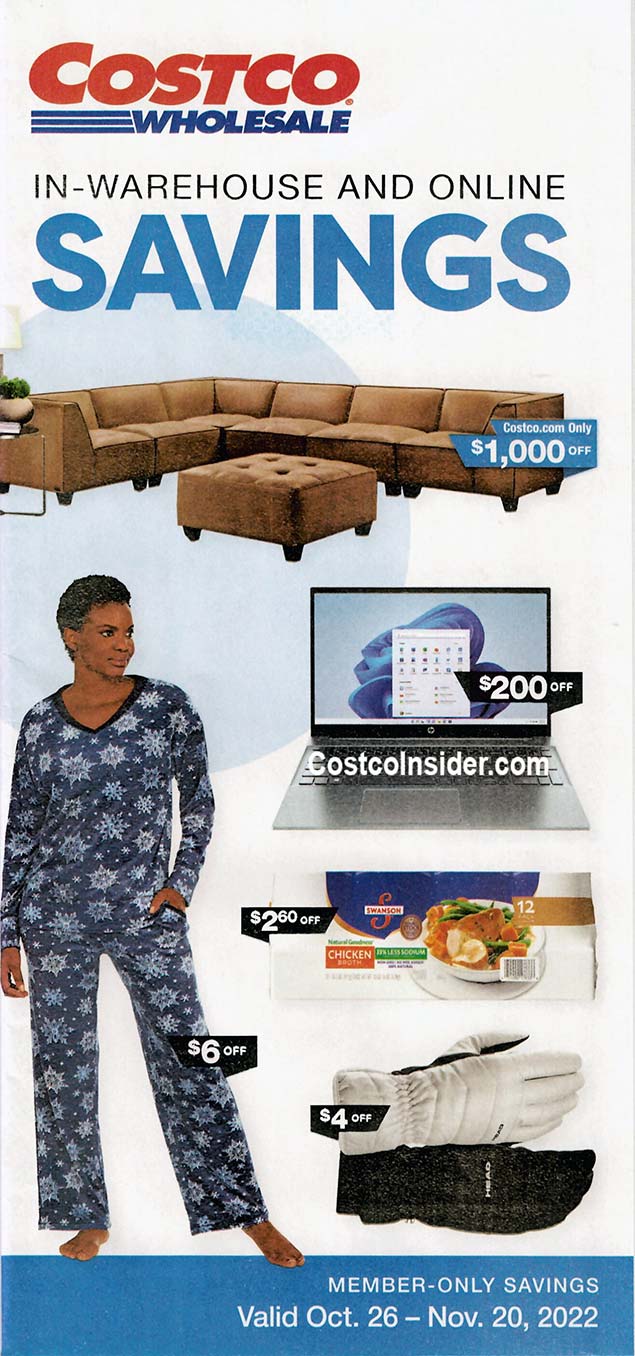 The Costco November 2022 Coupon Book is now available! This months Costco coupons will run from October 26th through November 20th. To display the coupons you will need to click the link above, which will take you right to them. Although this is the November coupon book, it does not encompass Black Friday, which is on November 25th. There is a separate Costco Black Friday Ad that begins October 31st and is filled with 30 pages of additional deals! If you want to get notified as soon as we release the Costco December 2022 Coupon Book then make sure to sign up for our email list, follow us on Instagram and Like us on Facebook!
With the winter holidays fast approaching it makes us very excited looking at the Costco November 2022 Coupon Book. The most talked about deal is the Salonpas Pain Relieving Patch being $3.50 off. A lot of people rave about them and if you read the reviews on Amazon you'd agree too! We're also big fans of Kori Krill Oil and you can read our review of it here. This month it's $5 off per package. The Scoop Away Complete Performance Cat Litter is not on sale very often, so this is typically a time where people will stock up. At $3.80 off you can pick up a limit of 5 per trip. We reviewed the Mr. Clean Magic Eraser pack and loved the variety and effectiveness. At $3 off it's a buy for us as well! The tire coupon has gone back to Bridgestone this month, at $150 off a set of 4 tires.
If you can't get the link above to display the coupons for you then click this link to go directly to the first page of the slideshow for the November 2022 Costco Coupon Book. We'd love for you to share which items seem like good deals to you, or what you'd recommend for other Costco shoppers. Leave a comment and let everyone know!
All the Costco Holiday 2022 Coupons
November 2022 Costco Coupon Book (Oct 26th – Nov 20th)
Black Friday 2022 Ad (Oct 31st – Nov 28th)
November 2022 Hot Buys Coupons (Nov 11th – Nov 20th)
December 2022 Costco Coupon Book (Nov 21st – Dec 24th)
Costco Holiday Handout 2022 (Dec 9th – Dec 24th)
Here's a few of the deals in the Costco November 2022 Coupon Book:
Salonpas Pain Relieving Patch $3.50 off
Scoop Away Complete Performance Cat Litter $3.80 off
Bridgestone Set of 4 tires $150 off
Toblerone Swiss Milk Chocolate with Honey & Almond Nougat $2.50 off