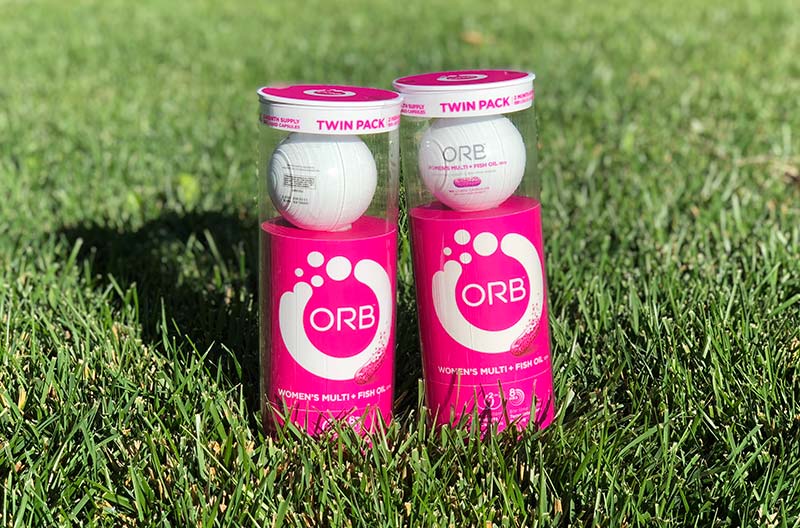 We're excited we got a chance to review another innovative product from Orb Wellness in their Women's Multi + Fish Oil. If you remember our Orb Sleep Complex review you might be reminded of the very cool technology they're using to up the vitamin game. First of all they are combining two very critical supplements for most women's health. The benefit to that is you have to take less pills, which is not only more convenient and less costly, but also less for your body to process every day. Secondly, they have a unique patented technology called Terra Intelligent Dosing which slowly time releases the supplement over an 8 hour period. This leaves you feeling energetic throughout the day and balances you out a little more. We have to say, we were excited when we got the Orb Women's Multi + Fish Oil and we're still loving them as we continue to use them.
We wanted to give an accurate and honest review of the product so you know whether to order or not. We've tested them for roughly three weeks now and have been loving them (and trust us, we've tried a lot of vitamins over the years). Our favorite thing about them is the 8 hour energy boost we get throughout our day. The time release technology is so awesome and we're so glad they discovered it. Another important aspect is that we get no fish burps, unlike many fish oil supplements on the market. We really get no fish taste or smell at all. We also love that we can cut down on the number of pills we're taking a day, which we feel has got to be good for our body. Lastly, we're not sure why, but we felt much more "balanced" throughout our day. It may be the Sensoril® Ashwagandha, which is supposed to have a natural normalizing effect on the body.
One last thing we wanted to mention is that there are dangers in taking fish oil and multivitamins separately. You could easily get vitamin toxicity unless you're very careful with what you're taking. Stick to ORB Wellness Women's + Fish Oil, which takes this into account to keep you safe. As mentioned on LiveStrong.com,
"One of the major drawbacks of taking both a fish oil supplement and a multivitamin [separately] is the risk of vitamin toxicity or overdose. Fish oil supplements naturally contain relatively high levels of both vitamins A and D, and taking a multivitamin in addition to the oil further boosts your consumption of these vitamins. Without proper supervision by a doctor to determine an appropriate dose, you run the risk of accidentally overdosing on vitamins A and D, which can have negative health effects."
So, in closing, if you want to cut down on the number of pills you're taking and feel energetic throughout the day, we highly recommend these multi vitamins by ORB Wellness. We personally have had zero side effects, but keep in mind everyone is different. If for some reason you don't love them remember, you can always return them to Costco! Their return policy makes it a great place to buy. These normally sell for $40 for 60 capsules but at Costco they're $29.99 for 120 capsules. This is the best price you'll find on the internet by far. Currently they're only available on Costco.com and include free shipping. We hope you love them as much as us!