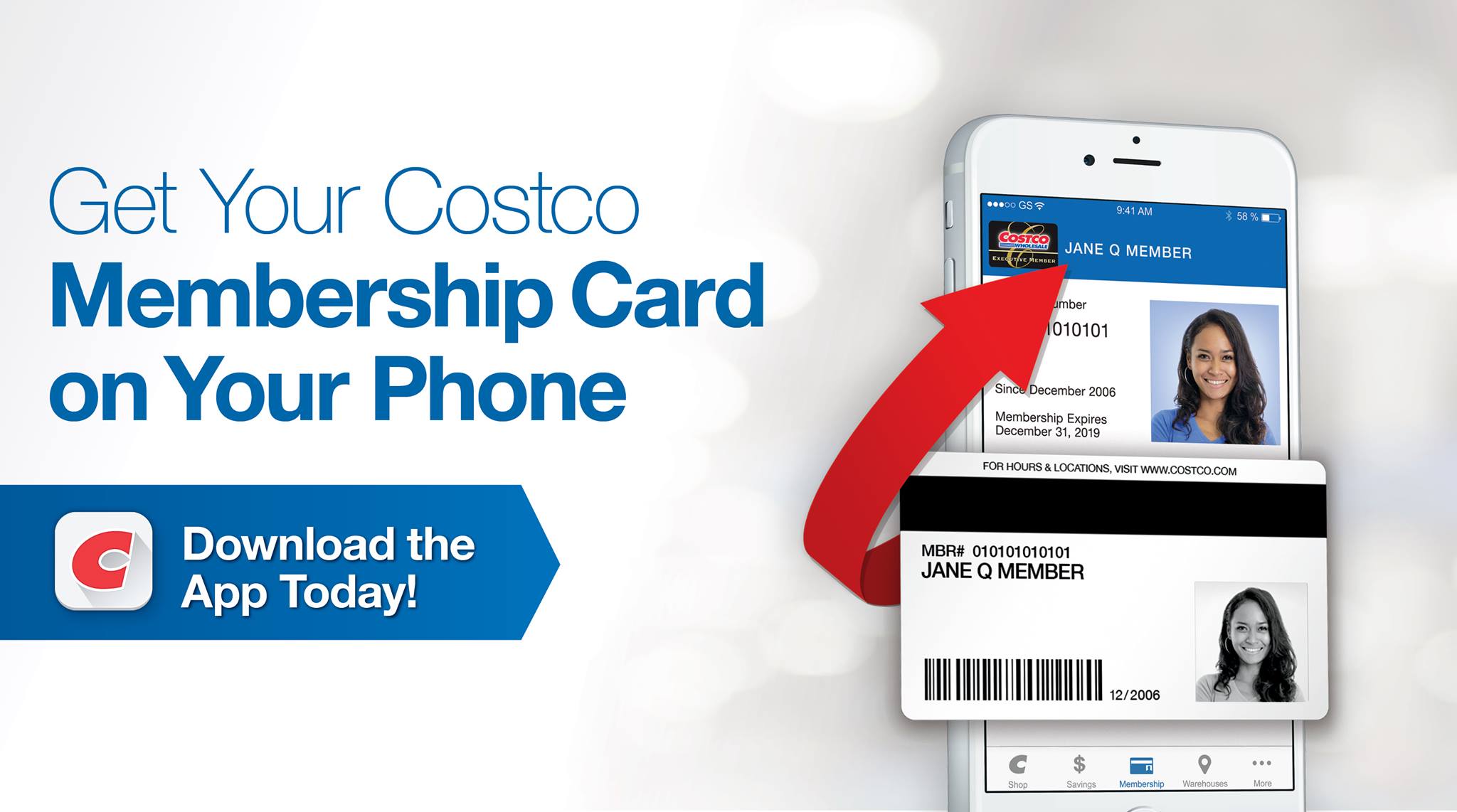 Yes, you read that right, Costco now has a digital membership card and it's awesome. It can be as simple as opening the Costco app on your iPhone or Android phone and tapping the membership button on the bottom. While competitors such as Sams Club may have had this feature for a while we are still thankful it has come to Costco. The Costco digital card is great because it tells you when your membership renewal date is, how long you've been a Costco member, and how much you've earned with your 2% cash back reward from your executive membership.
The Costco membership card in the app can be used multiple ways. It can be used to get inside the building by showing it at the front door. The Costco digital card can be used when you check out at the register. It can be used at optical, pharmacy, hearing aid center, tire center, and the photo center. The Costco membership card on phone will currently not work at the Costco gas station or the Costco car wash. We hear that Costco does plan on installing barcode scanners at some point in the gas stations.
There's a few things you need to do in order to use the Costco digital membership card in the app. First, you must create a Costco.com account if you don't have one already. You'll also need to verify your membership by answering security questions. After that you'll log into the Costco app on your Apple or Android phone. Lastly, you'll click the membership button on the bottom of the Costco app. We recommend you do this before going into the Costco warehouse. The reason is that most Costco warehouses tend to have really poor cell phone signal due to them being big concrete boxes. The app will save your membership info even if your phone is offline, which is why we recommend doing it now. You are also not allowed to take a screenshot of the membership screen since it could lead to abuse.
Frequently Asked Questions
Any other useful tips for the Costco digital membership card?
YES, glad you asked! If you 3D Touch (on iPhone) the Costco app icon you can go directly to the digital membership card, saving you a second or two when trying to access.
What if I forgot my Costco card?
You can now use the Costco app, login to your Costco.com account, and use the new Costco digital membership card. You can also go to membership and get a temporary 1-day pass.
Can I add the Costco membership card to my Apple Wallet?
At this time this feature is not available. We believe it should definitely be added in the future. How nice would it be for your card to automatically show up on the lock screen as you're walking up to the front door.
Can I take a new Costco membership photo?
Yes, you are allowed to take a new picture every year. Just stop by the Costco membership counter and ask to take a new membership photo.
Isn't it more work to pull out your phone, open the app and navigate to the Costco digital card?
Depends on if you keep your Costco card in your wallet. Also, once Apple Wallet and Google Pay support the Costco membership card it will become much easier to use.
Can I pay at Costco with my phone too?
Yes, Costco credit card terminals at most stores support Apple Pay and Google Pay. Just add your Costco Visa card to your Apple Wallet or Google Pay and then you don't even need your wallet at all to go to Costco, just your phone! Unfortunately you're still going to spend $200 every trip!
Is the new Costco digital membership card available in every country?
Right now it is available in the United States and Canada.
Why can't I take a screenshot of the membership card?
To avoid abuse and people photoshopping a different picture on the card, the QR code dynamically changes all the time and is only valid for a short period of time. If you try this you'll likely get denied at the register when they try to scan the barcode.
The Costco digital membership card is not working for me, what do I do?
Go to the Costco.com Contact Us page to get help.