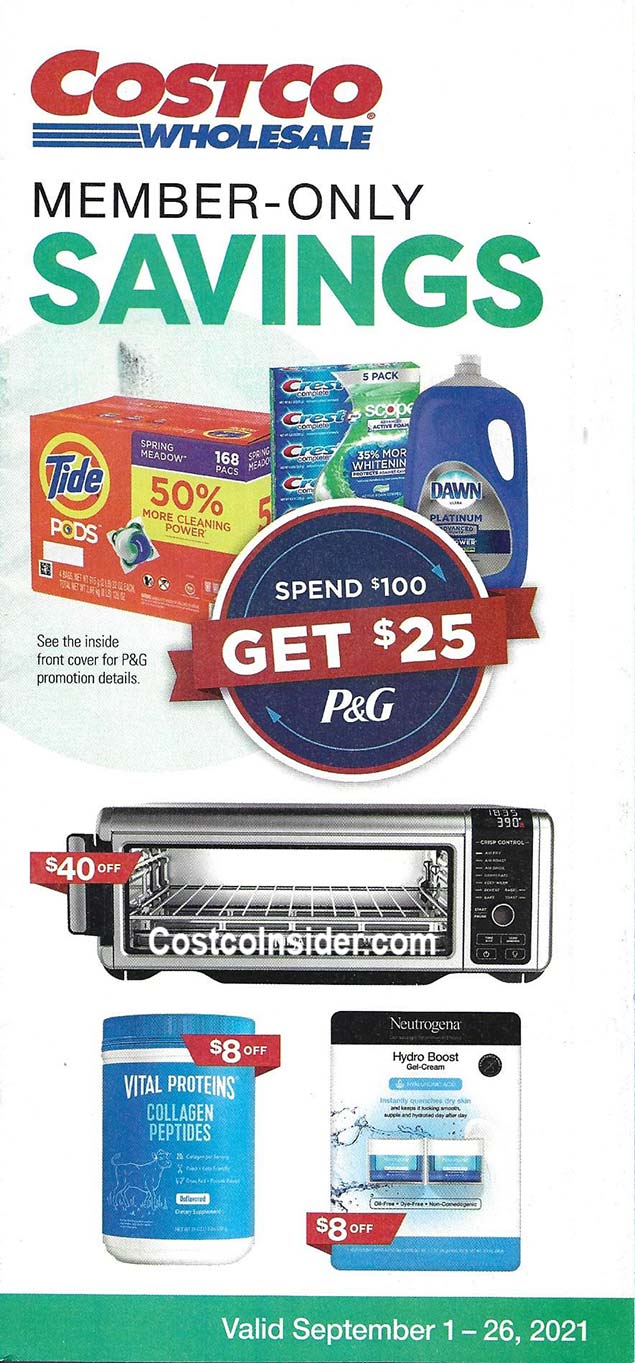 The holiday season is fast approaching and the deals are starting to ramp up with the Costco September 2021 Coupon Book! This booklets coupons run from September 1st through September 26th. Simply click the link above to display all the coupons for this month. The August 2021 Coupon Book doesn't end until August 29th and the August 2021 Hot Buys Coupons end tomorrow August 22nd. If you want to see an early preview of the September 2021 Coupon Book make sure to sign up for our email list, follow us on Instagram and Like us on Facebook.
We are very excited about the deals in the September 2021 Coupon Book! We couldn't believe the price of the Bibigo Chicken and Vegetable Steamed Dumplings after coupon. With a discount of $4.50 they're only $7.49 on sale for 36 delicious steamed dumplings. If you haven't tried them before you should read our review to learn more about how they have fresh, high quality ingredients, 250 calories with 15g of protein, and are nice and filling. Procter and Gamble is back with their once a year promo — spend $100 on select P&G items and get a $25 Costco Shop Card! We love when this comes around as it's a great way to save money by stocking up on household essentials. Another good deal is the Vital Proteins Collagen Peptides Powder on sale for $8 off. The tire coupon has flipped back to Michelin and is the typical $150 off a set of 4 Michelin tires.
If the link up top isn't working for you, you can always launch the slideshow of the September 2021 Costco Coupon Book by clicking this link. Leave a comment telling us which items will you be purchasing this month since they're on sale?