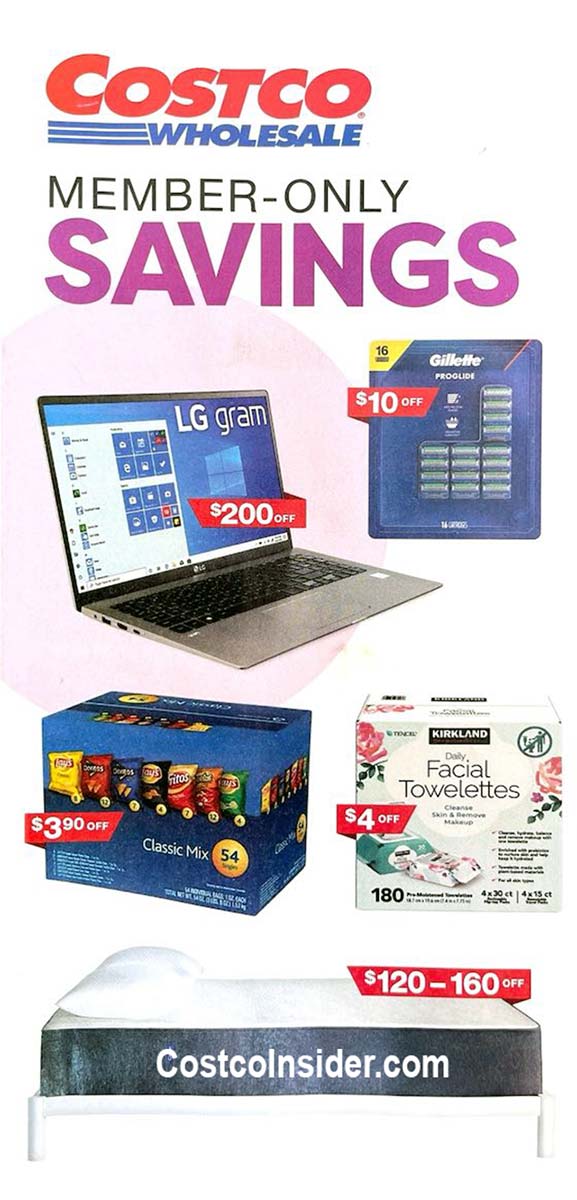 It was a long wait but we finally have the Costco August 2021 Coupon Book! The coupons run from August 4th through August 29th. To display all the coupons you need to click the link above, which will reveal them and allow you to click them and enlarge them. The July 2021 Costco Coupon Book ends today July 25th and then there's a 10 day gap between the July coupons and the August coupons. Thankfully there are July 2021 Hot Buys Coupons that fill the gap between the two coupon books. If you want to see an early preview of the September 2021 Coupon Book make sure to sign up for our email list, follow us on Instagram and Like us on Facebook.
There are some exciting deals in the August 2021 Coupon Book! We found the best deal this month to be the Bibigo Beef Mandu. We love that it's $4 off, and that it's a quick and delicious option for your Korean food craving. As you'll read in our review, these Beef Mandu are hearty, full of protein, and a great price! Kirkland Signature Diapers don't go on sale that often, so it's always a good time to stock up. Looks like they're making them in more sizes now too, so that's exciting! Another item that caught our eye was the Premier Protein Shakes at $7 off per case. We know a lot of people that depend on the Foster Grant Reading Glasses, so seeing that at $6 off per 3 pack is a great deal. Our kids love snacking on the Sensible Portions Sea Salt Garden Veggie Straws and the Hippeas Organic White Cheddar Chickpea Puffs. There's no doubt we will stock up at $2 off a bag. The tire coupon is once again Bridgestone at the usual $110 off up to $699 and $150 off $700+.
If for some reason the link at the top isn't working for you to reveal the coupons you can also click here to go directly to the first page of the August 2021 Costco Coupon Book slideshow. We feel like there's a lot of items worth buying this month, so tell us, which ones will you be stocking up on??