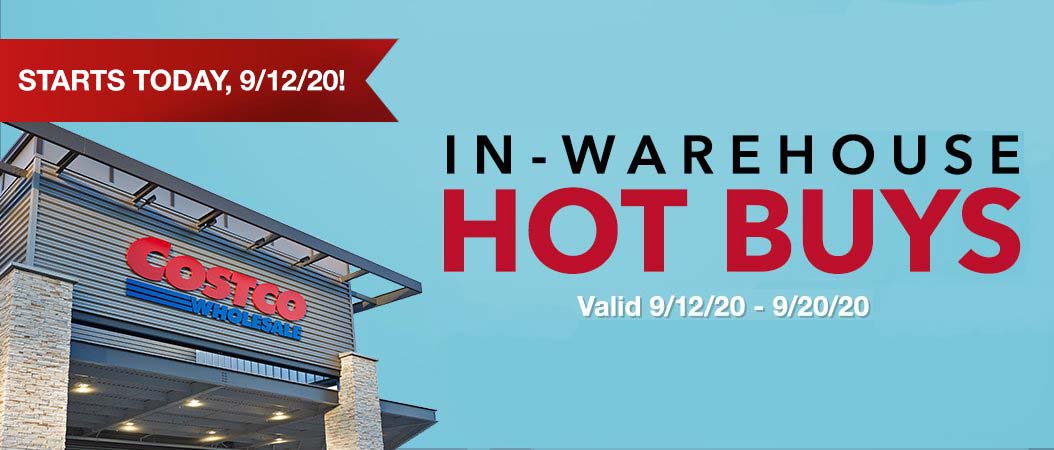 Costco has handed out some brand new September 2020 Hot Buys coupons and they start today! There are only 14 coupons this time around but still worth taking a look. The sale goes from September 12th through September 20th. This is in the middle of the September 2020 Costco Coupon Book, which runs through September 25th, with the Costco October 2020 Coupon Book starting on September 30th. If you want to be notified as soon as we release the October 2020 Costco coupon book make sure to sign up for our email list, Like us on Facebook or Follow us on Instagram.
There are lots of solid deals in the September 2020 Hot Buys coupon book. First of all, you can get Lilly B's Organic Bean, Cheese, and Rice burritos for 30% off with a final price of $6.99. That's less than $1/piece for an organic burrito! If you want to try something new during pandemic cooking you might give the boneless pork loin a try and make some great pork loin tenderloin, selling for $4 off per package. Kirkland Signature Organic Hummus Singles are great because you don't have to open a huge container at once. If you pack lunches you know this is an easy way to take hummus with you! We have a set of the Samsonite Hardside Spinner luggage and can attest to how great it is. At 38% off it is a great value for a two piece set that is known for its high quality.
If you had to pick one item in the September 2020 Hot Buys to purchase, what would it be and why?