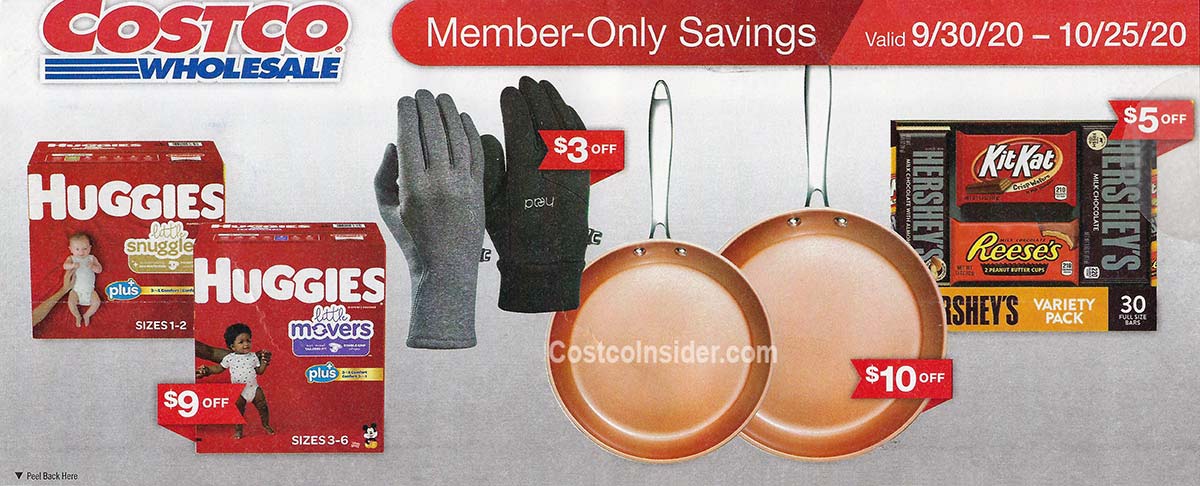 We've just released the Costco October 2020 Coupon Book. The dates of this months coupons are September 30th through October 25th. When you click the link above you will be taken directly to all the coupon images, where you can select a page to be taken to a slideshow and enlarge them as much as you need to. Just like last month, there are only three days between the September 2020 Coupon Book and the October 2020 Coupon Book. This months Costco coupon book is 23 pages long, which we would call pretty standard. To get notified as soon as we release the next coupon book early make sure to sign up for our email list. If you want to also see all the cool new products coming into Costco stores make sure to Follow us on Instagram and Like us on Facebook.
There are some great deals in the October 2020 Costco Coupon Book. First of all, we're very excited about the Mobil 1 price reduction. At $10 off per case of Mobil 1 Advanced Full Synthetic motor oil, this is a deal you won't want to pass up! Did you know that by using Mobil 1 motor oil, America's leading synthetic motor oil brand at retail*, you can go up to 10,000 miles between oil changes?** The Michelin wiper blades always come up for sale in Fall as that Winter weather approaches and it's a great time to change your wiper blades. Another October staple is the Hershey's Bar Variety pack that is normally great as Halloween candy and a great value at $5 off. The tire coupon is once again Michelin and is either $110 or $150 off depending on what tires you buy.
If you've read this far and still can't see the coupon book you need to make sure you follow a couple critical steps. First of all make sure you're on the Costco October 2020 Coupon Book page. Once you've confirmed that you're on that page then all you have to do is click the link in the first sentence, which is titled "Costco October 2020 Coupon Book". If you still cannot get it to display you can always go to the first page of the coupon book slideshow. Besides the Mobil 1 Motor Oil deal, what other items are you going to be picking up this month?
*The NPD Group/ Retail Tracking Service/ Dollar Sales/ PCMO Full Synthetic/ 52 weeks ending August 29, 2020
**Protects for up to 10,000 miles or 1 year, whichever comes first