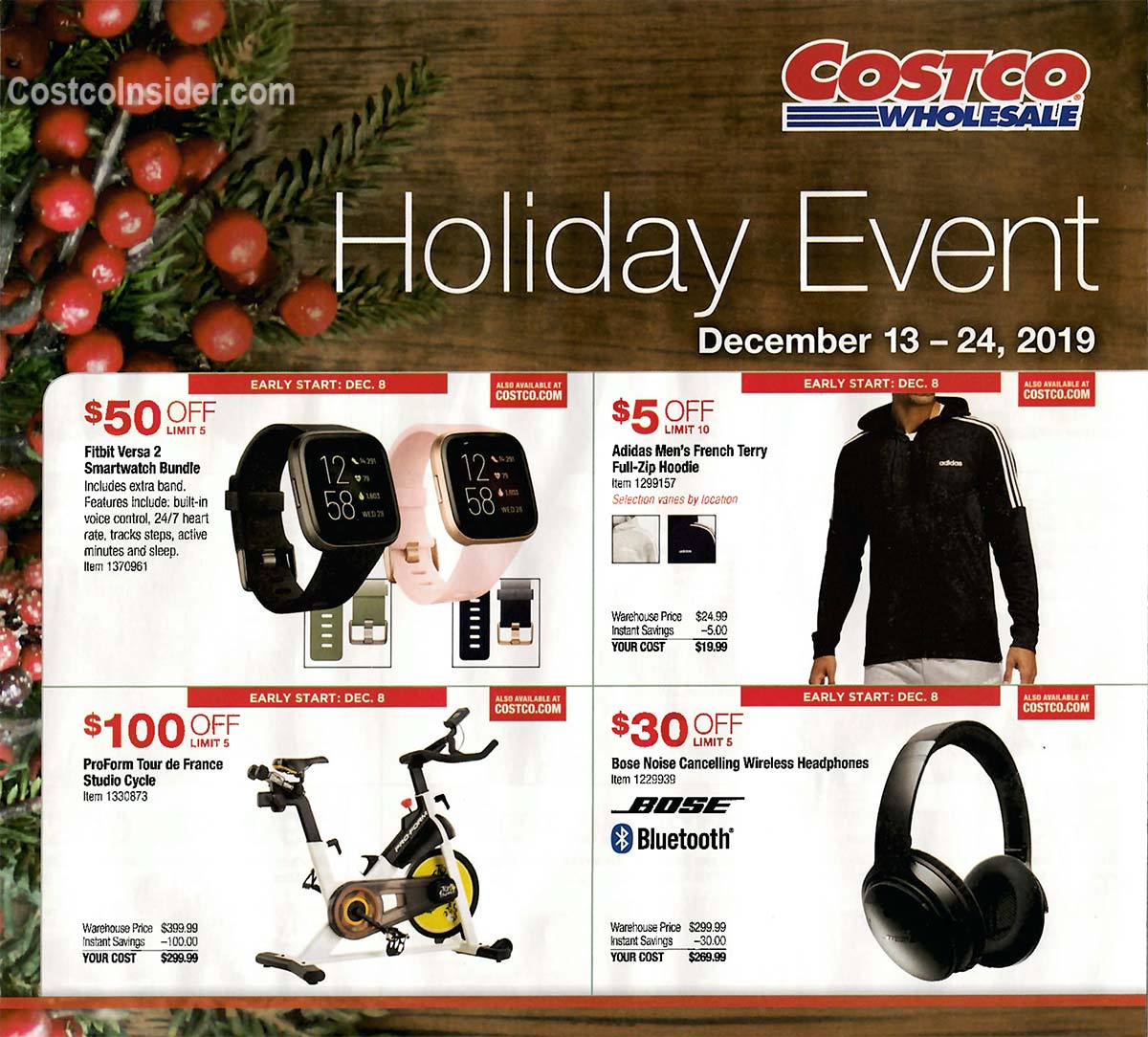 There are even more Costco coupons coming out this month by way of the December 2019 Costco Holiday Handout! The first page deals start on December 8th while the rest of the deals start December 13th and all end on December 24th. Clicking the link above will bring you right to the coupons so you can quickly browse over them and enlarge them if you'd like. This Costco flyer also coincides with the December 2019 Costco Coupon Book, with both ending December 24th. In comparison this is much smaller than the regular monthly coupon books, but still has some good deals if you're looking to find some gifts. If you want to be notified as soon as we release the new coupon book make sure to sign up for our email list, Like us on Facebook or Follow us on Instagram.
There are definitely some Christmas gifts in the December 2019 Costco Holiday Handout. There's smart watches, headphones, an Xbox One S bundle and other electronics that would make a great gift for the right person. Another Christmas item that makes sense to buy around this time of year is the Santa's Bags Tree Storage Duffel at $10 off. Lastly, there's a ProForm Tour de France Studio Cycle for only $299.99 after $100 off which would be great for starting that New Years Resolution off right.
If you're having trouble finding the Costco coupons you need to do two things. First, make sure you're on the page titled Costco December 2019 Holiday Handout. Secondly, click the link in the very first sentence, which is labeled December 2019 Costco Holiday Handout. If it's still not working for you then you can go directly to page 1 here. Anything stand out to you as being an exceptional deal?