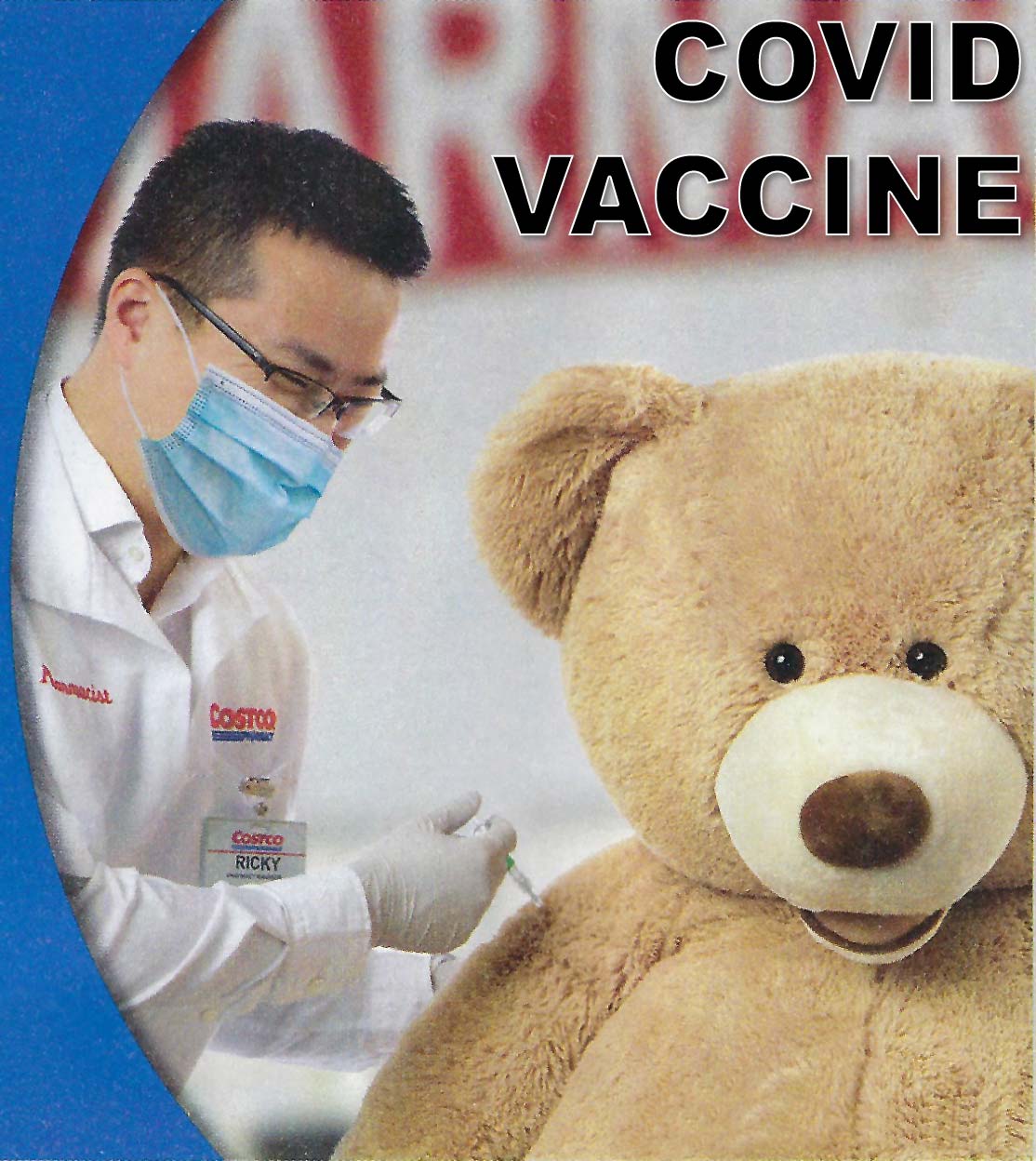 Our favorite wholesale retailer Costco is now helping deliver the Covid vaccine in the U.S and we've gathered all the information for you. Please keep in mind, for most Americans it's going to be a while before you can get it. However, we're excited that Costco is now vaccinating people and it will be coming to more states soon! There are a lot of logistical hurdles but we're glad Costco is doing its part in helping solve this complicated problem.
There are a few reasons that contribute to the delay in Costco administering the vaccine. The most obvious is that the vaccine is not getting distributed at a pace we all wish for. Secondly, most Costco pharmacies do not have the cold-storage freezer required for the Covid vaccine. For example, the flu shot can be stored at 40° Fahrenheit, which is the same as a standard household refrigerator. The Pfizer Covid vaccine on the other hand, requires a storage temperature of -94° Fahrenheit. Yes, that is a 134° difference between cold and extremely cold!
We spoke with our local Costco pharmacy in the San Francisco Bay Area and the freezer is the current hold-up. They also explained that the Costco pharmacies have been put into different tiers that decide when they'll get their freezers installed. For our local Costco, that means mid-March will be when the freezer will likely get installed.
A lot of this will also depend on which vaccine your local Costco pharmacy has access to. The Moderna vaccine can be stored in a standard freezer, which we believe most Costco pharmacies have. The AstraZeneca vaccine can be stored in a regular fridge, which all Costco pharmacies do have.

Did you know Costco pharmacies regularly give out vaccines? You can get the flu shot, Hepatitis A and B, Shingles, TDAP, and more! Speaking from personal experience getting the TDAP at Costco, we got the vaccine and then had to check back in with the pharmacist after a certain amount of time to make sure there were no side-effects. When getting the flu shot Costco will often set up a little area near the pharmacy with a screen so they can administer it privately. Considering you currently need to wait 15 minutes to watch for side-effects we are waiting to see how Costco will handle that.
We are hearing that Costco is already giving out the Covid vaccine in Alaska and New York City. There are likely other locations currently administering the vaccine, so please leave a comment if your location is one of them! In Washington state Costco has teamed up with Starbucks and Microsoft to help with the logistics of distribution. Specifically, Costco's effort in the Washington State Vaccine Command and Coordination Center will be "vaccine delivery by pharmacies".
We will continue to update this post as we get more information about the Covid vaccine at Costco. Read below for some answers to some frequently asked questions:
How to schedule a Covid vaccine appointment at Costco
Costco is using their regular Pharmacy appointment booking link for the Covid vaccine, which is hosted by Appointment Plus. The links for the locations listed below are special links that take you right to the Covid vaccine appointment page so you can sign up.
List of Costco locations with the Covid vaccine
Is there anywhere else I can get information about the Costco Covid vaccine?
Yes, Costco has a Covid Vaccine page that they will be updating.
Do I need to be a Costco member to get the Covid Vaccine?
We do not believe you will need to be a Costco member to get the vaccine. You can book an appointment without giving your member number. In the past you've been able to get immunizations without being a member and you can definitely pick up pharmacy prescriptions without being a Costco member. All signs point to not needing to be a member.
Do Executive members get anything extra?
Yes, you get 2% extra immune response to the vaccine. Actually that's not true, but here are some other funny jokes found in a Reddit thread about this!
"Went into Costco to get the "free" vaccine. Somehow left with a chicken bake and a receipt for $500 worth of stuff"
"Give me that Kirkland brand COVID vaccine"
"Free Samples? First dose is free, you pay for the second one."