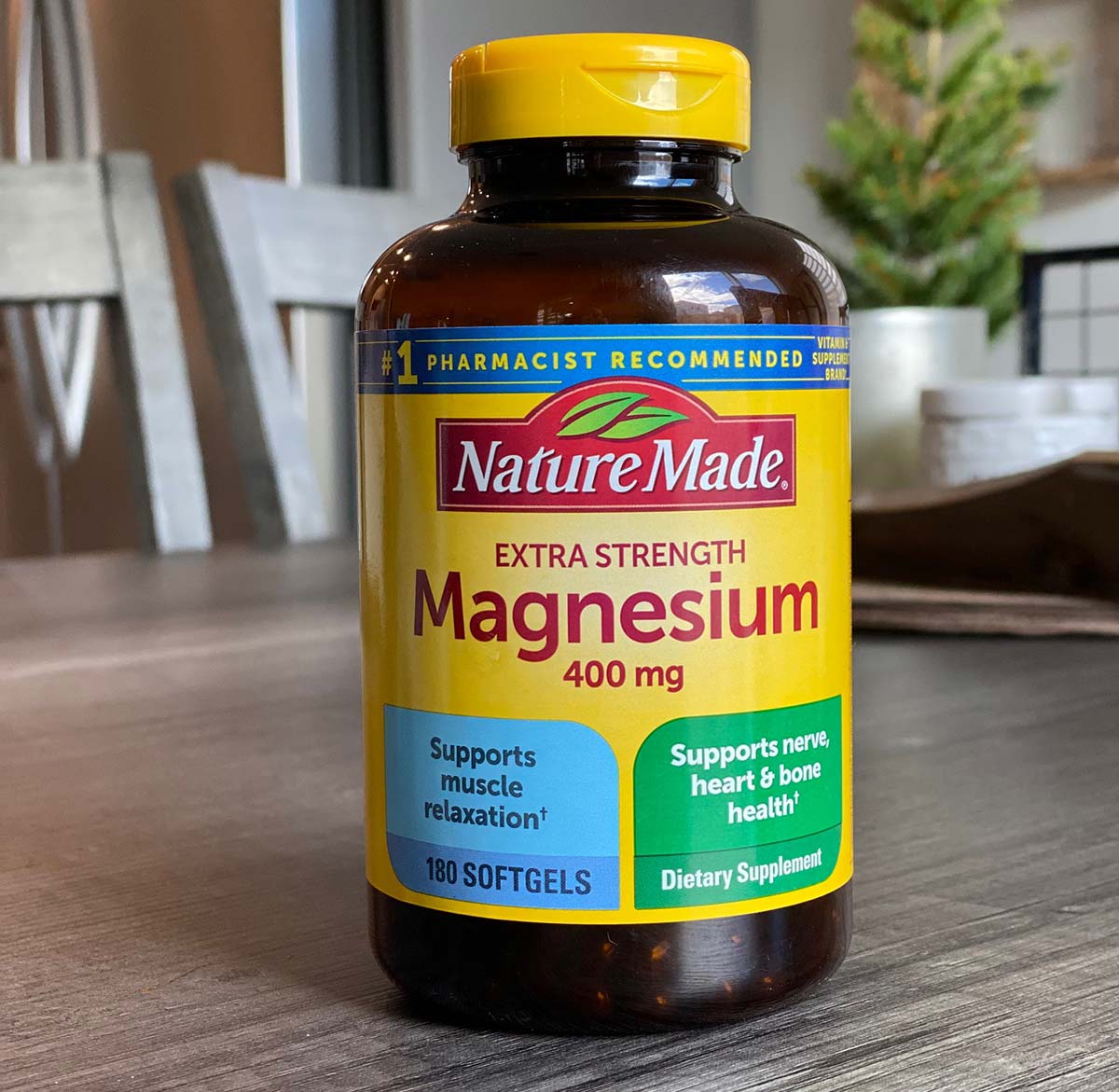 Add magnesium to your diet now!
Disclaimer: This is a sponsored email by Nature Made. All reviews and opinions expressed in this email are based on our personal views.
When Nature Made reached out to us for a product review on their Extra Strength Magnesium 400 Mg Softgels, we were thrilled! Not only is Nature Made a company we trust, with products we use regularly, but it gave us a chance to really dive into learning about magnesium.
We have been blown away by the effects of magnesium on the body. What stood out to us from the start is that nearly half of the US population doesn't get enough magnesium from food alone. And when benefits from magnesium are things like bone health, muscle function, nerve function, and the ability to convert food into cellular energy, that is something you want to pay attention to! †
So, what is magnesium anyways? Magnesium is the fourth most abundant mineral in the body- and 50-60% is stored in our bones! Magnesium is typically identified as an electrolyte- it plays a key role in many bodily functions. Magnesium is involved in more than 300 enzymatic reactions in the body and helps convert food into cellular energy. It also supports essential nerve function and nerve health. Similarly, it helps support muscle and nerve function, and supports bone health. Working as an electrical conductor, magnesium helps support muscle relaxation and helps to maintain a normal heart function. †
Wow, wow, wow. This has been such a powerful learning experience for us! Magnesium will absolutely continue to be part of our dietary supplement regimen.
And why Nature Made magnesium? Nature Made is the #1 Pharmacist recommended vitamin and supplement brand.* You can absolutely trust their products- we sure do!
After personally taking this magnesium supplement for a while now, we truly won't go back. We absolutely feel the difference and love the way our bodies are responding.
Nature Made Magnesium Extra Strength 400 Mg Softgels are on display at Costco from May 23rd to June 5th. Not to mention you can get $4 off in the May and June 2022 coupon book from May 18th to June 12th. Make sure to take advantage of this great deal!
You want more magnesium in your diet. If we can feel the effects of this important mineral, we know you will too.
* Based on a survey of pharmacists who recommend branded vitamins and supplements.
† These statements have not been evaluated by the Food and Drug Administration. This product is not intended to diagnose, treat, cure or prevent any disease