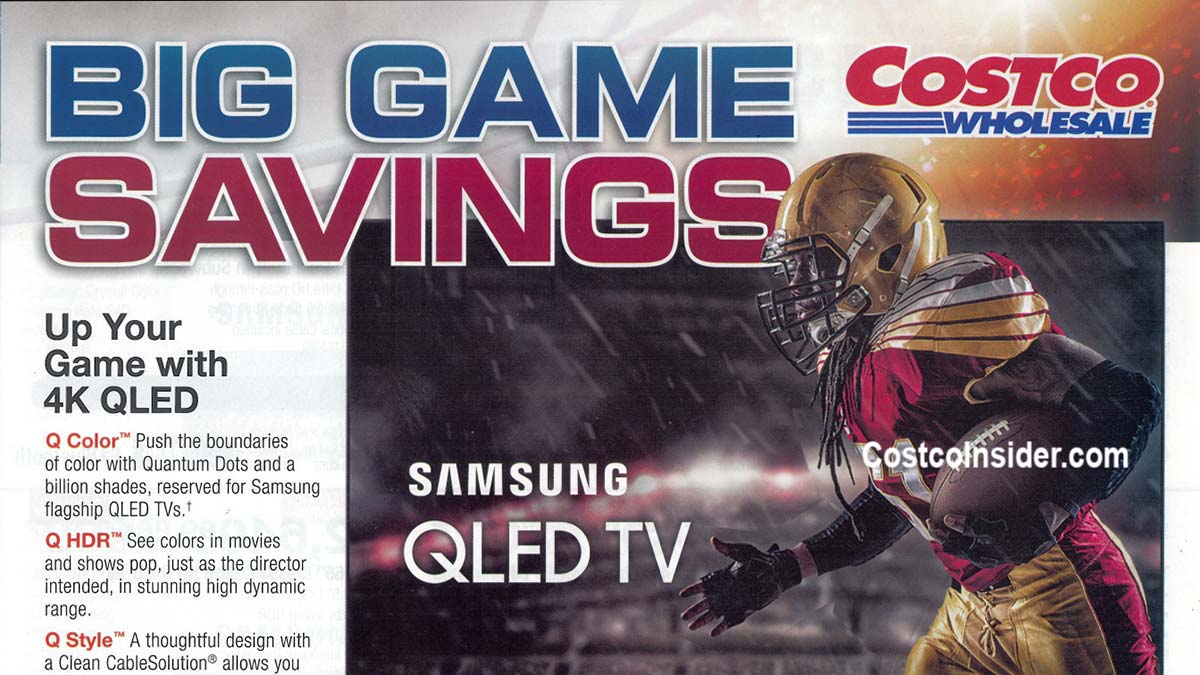 With the Super Bowl just around the corner we bring you the annual Costco Super Bowl TV Deals coupons for 2019. This sale will run from January 13th through February 3rd, which is the actual day of the Super Bowl. When you click the link above you will see all the pages of deals in the flyer. This supplemental Costco coupon book features only televisions, electronics, and appliances. With the Super Bowl being the biggest TV watching event of the year it makes it a great time to upgrade to the newest technology and sizes. Also don't forget to pickup some Super Bowl snacks such as those featured in the January 2019 Costco Coupon Book (mini tacos anyone?)!
What we are referring to as the Super Bowl TV deals are labeled as the Big Game Savings Handout in store. While there are mostly TV deals there are also other great sales throughout the book. In total there are 15 TV deals, 8 electronics deals and 5 appliance deals in the booklet. We love the look of OLED but have a hard time justifying the much higher price, so for us, if we were going to buy a new TV we'd go with the Samsung QLED. You get 4 years of warranty coverage when bought with the Costco Visa card, and then you can buy a 3 year Squaretrade warranty to supplement that as well, getting you 7 years of warranty coverage in total.
Which TV deal stands out as the best deal in your opinion? Last year Costco lowered the pricing even further in store to match other retailers as they released their Super Bowl sales. We wouldn't be surprised if that happened again this year.