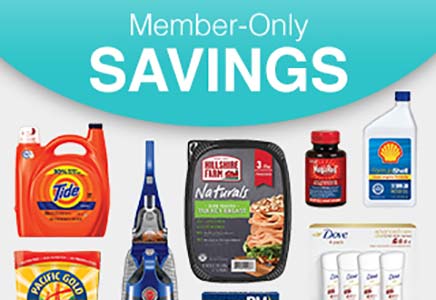 We've just posted an early preview of the July 2017 Costco Coupon Book. As we mentioned a couple of months ago in our post on the Changes to the Coupon Book, the dates for the coupons are June 29th through July 23rd. Clicking the link above will take you directly to the coupons so you can view them. As exciting as the June coupon book was, the July Costco coupon book is unfortunately a little disappointing. There are a few treasure hunt items throughout the ad, but we had a hard time finding can't miss deals. If you'd like to be notified as soon as we post the latest coupons you can sign up for our email list, or Like us on Facebook!
There are a few deals we'd like to mention from the July 2017 Costco Coupon Book. The first is the Kirkland Diapers, because they only go on sale once every few months and are a great value. The Sharpie/Paper Mate/Expo 34-piece Writing Essentials Pack is great for back to school shoppers as is the youth backpack. We've never seen bacon in a coupon book, so we're pretty excited about that, despite the fact it's turkey bacon. We're also personal fans of the Chobani yogurt and the Mini Wontons. The tire coupon has switched back to Bridgestone with the standard $70 off deal.
Wondering why you can't see the coupon book? Click the link in the first sentence when you're on the July 2017 Costco Coupon Book page and it will take you right to it. Below it we've also posted a list of items with their final prices. What items are you excited about in the coupon book?