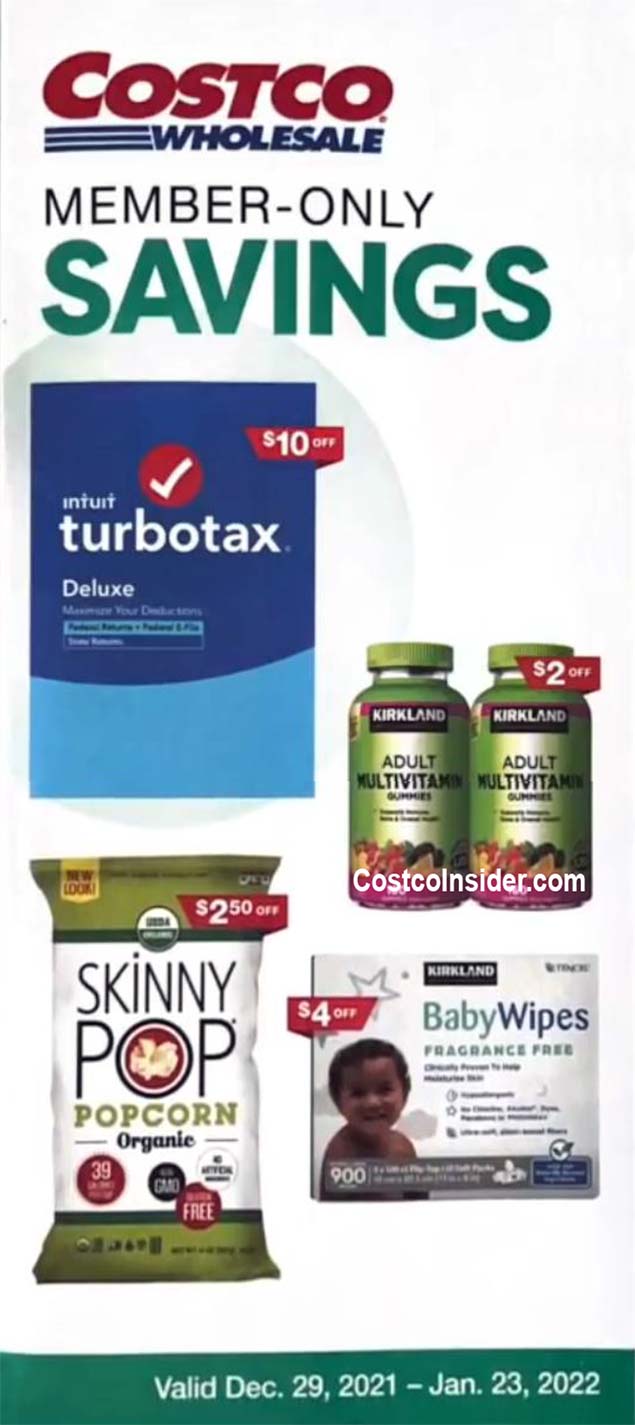 The first Costco deals of the new year are here with the Costco January 2022 Coupon Book! The deals will be valid from December 29th through January 23rd. When you click the link above you'll be taken to all the coupons, where you can click on them to enlarge them. This coupon book is not too big at 21 pages long. There will also be the annual Super Bowl Big Game Savings handout in a few weeks, which will specialize in TV deals. If you want to get notified as soon as we release the Super Bowl 2022 TV Deals Coupons make sure to sign up for our email list, follow us on Instagram and Like us on Facebook!
Typically the January Costco Coupon Book focuses on items relating to working out and staying healthy. This year is no different. Years past have included Premier Protein and Orgain Protein Powder but we don't have either of those this time. Instead, Optimum Nutrition 100% Whey Protein Powder is on sale for $15 off. There are also lots of vitamins and supplements on sale. Another item that is popular for the new year is Intuit TurboTax, which is $10 – $15 off depending on the version you buy. The tire coupon is Michelin this month.
If you're still reading and can't get the link above to display the coupons then click here to go directly to the slideshow for the January 2022 Costco Coupon Book. What do you think of this months coupon book? Which items are you going to pick up?