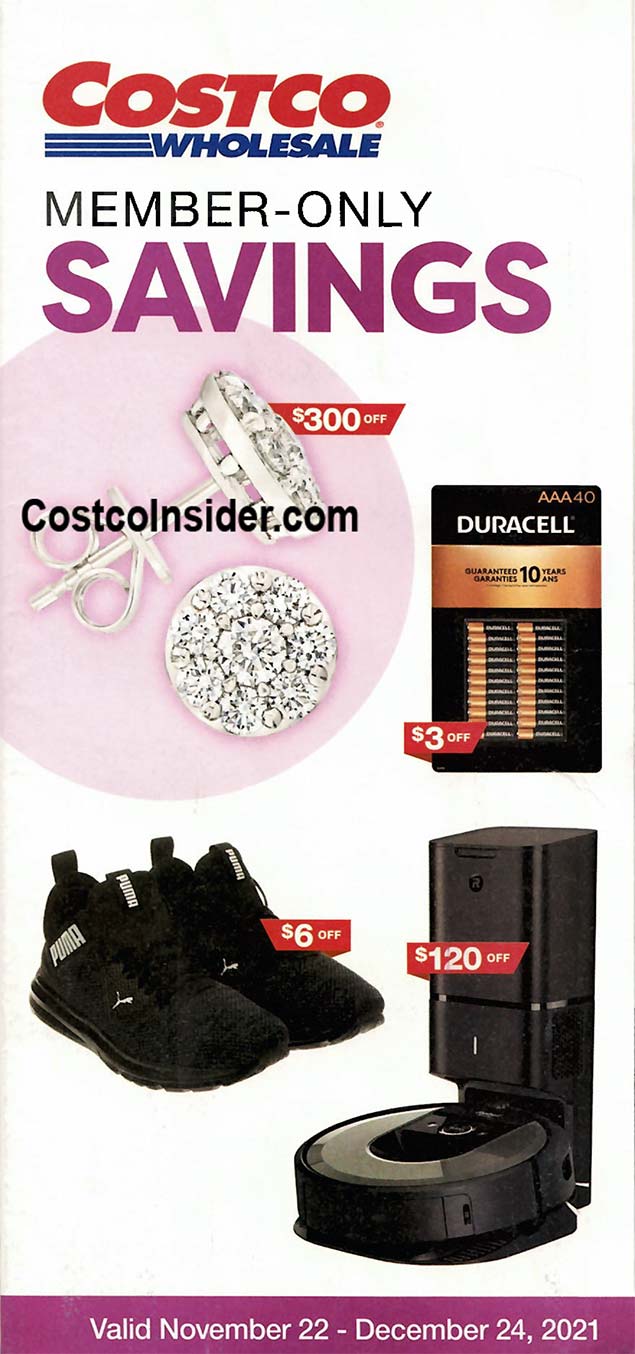 The holiday deals keep on coming with the Costco December 2021 Coupon Book! These coupons begin on November 22nd and go all the way through December 24th. Click on the link above to reveal all the coupons. This booklet will cover Black Friday and Cyber Monday as well. If you want to see the special Costco Black Friday 2021 Ad we have that as well! In mid-December there will be another specially released coupon book called the Holiday Handout that you don't want to miss. If you want to get notified as soon as we release the December 2021 Holiday Handout make sure to sign up for our email list, follow us on Instagram and Like us on Facebook!
The December 2021 Coupon Book might be light on pages at only 21, but it's still full of deals. We're very excited about the new CJ bibigo Chicken Potstickers at $4 off. We just did an in-depth review of the new potstickers and were very happy with this new addition to Costco. They're fully cooked and ready in only 6 minutes! There's also a lot of traditional Christmas gifts on sale in this months flyer. The iPad Air 64gb is $70 off, the MacBook Air 13.3″ with M1 is $100 off, and more Apple products are also on sale. In total we count 11+ laptops on sale. There's also a lot of jewelry on sale this month including earrings, necklaces, and bracelets at various price points. The tire coupon is Bridgestone for the 2nd month, with the standard $70 off any set of 4 plus an additional $80 off.
If you're having trouble revealing the coupons you can click this link to go directly to the slideshow for the December 2021 Costco Coupon Book. What do you think of the December 2021 Coupon Book? Are you overwhelmed with all the different items on sale at Costco right now? Leave a comment and let us know!
All the Costco Holiday Coupons
November 2021 Costco Coupon Book (Oct 27th – Nov 21st)
Black Friday 2021 Ad (Nov 1st – Nov 29th)
November 2021 Hot Buys Coupons (Nov 13th – Nov 21st)
December 2021 Costco Coupon Book (Nov 22nd – Dec 24th)
Costco Holiday Handout 2021 (Dec 10th – Dec 24th)