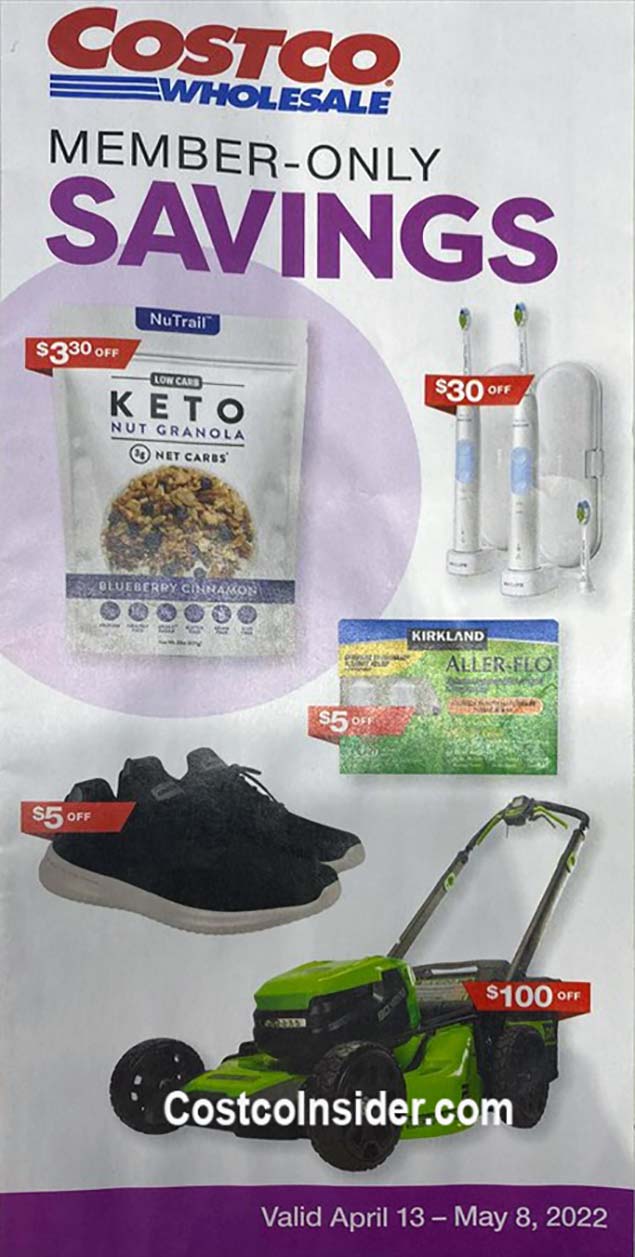 We just released the upcoming Costco April 2022 Coupon Book! This months coupons are valid from April 13th through May 8th. Click the link above to reveal the coupons on the page and be taken directly to them. The March 2022 Coupon Book is valid through April 2nd and then April 2022 Hot Buys Coupons will fill the gap between the two monthly coupon books, running from April 1st through April 10th. If you want to get notified as soon as we release the May 2022 Coupon Book then make sure to sign up for our email list, follow us on Instagram and Like us on Facebook!
There is one particular deal that everyone always raves about in the April 2022 Costco Coupon Book! You may have guessed it, it's the Kerrygold Pure Irish Butter at $3.60 off. This butter sent from the heavens is one of the top 3 must buy items from Costco. We're big fans of the CJ Bibigo products and this months sale is on the Steamed Dumplings at $3.50 off. We did a review of the Bibigo Steamed Dumplings last year and they are quite delicious! Our favorite Costco snack is currently the Popcorners Sweet and Salty Kettle Corn, so we're very excited to see it at $2 off. This months Costco tire coupon is $150 off any set of 4 Michelin tires.
If you've gotten this far and you can't get the coupons to reveal on the page then you can click here to go directly to page 1 of the slideshow for the April 2022 Costco Coupon Book. Well, what do you think of this months Costco coupons? Leave a comment below and let us know!