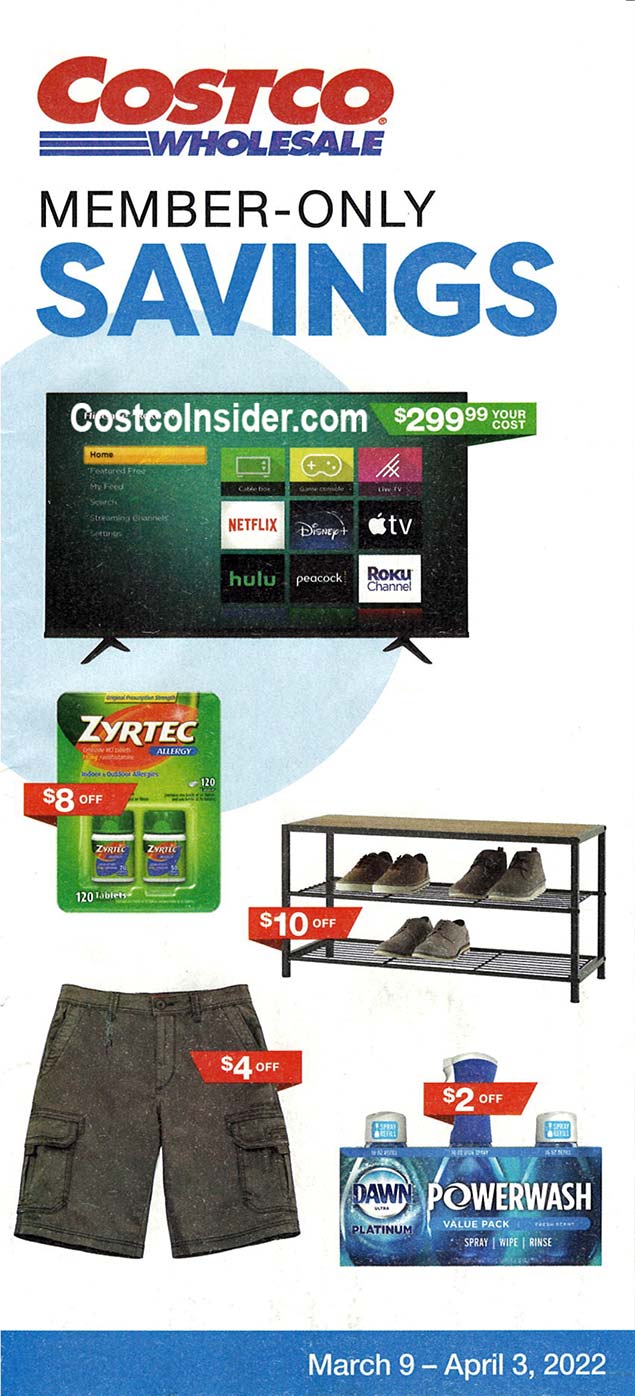 If you're looking for the early preview of the Costco March 2022 Coupon Book then you've come to the right place! This months coupons will be valid from March 9th through April 3rd. In order to reveal all the coupons you click the link above. You'll be taken right to them and if you click on a coupon page you'll be taken to the slideshow. Before the March 2022 Coupon Book we also have the March 2022 Hot Buys Coupons, which are valid now through March 6th. If you want to get notified as soon as we release the April 2022 Coupon Book then make sure to sign up for our email list, follow us on Instagram and Like us on Facebook!
There are many interesting deals in the March 2022 Costco Coupon Book! First of all, our favorite toothbrush is on sale, the Oral-B iO Ultimate Clean Rechargeable Toothbrushes are $60 off. We love how it encourages us to keep brushing and tells us what spots we missed! We did a product review of the CJ Bibigo Beef Mandu last July and really enjoyed them too. For $3 off they're a great deal! Rao's Homemade Marinara Sauce is $2.80 off. Chobani Non-Fat Greek Yogurt is $4 off. This months tire coupon is $150 off a set of 4 Bridgestone tires.
If you're still reading and can't get the coupon to display then click here to go directly to the slideshow for the March 2022 Costco Coupon Book. So, tell us, what items stand out to you in this months coupon book? Leave a comment and let us know what you'll be picking up!