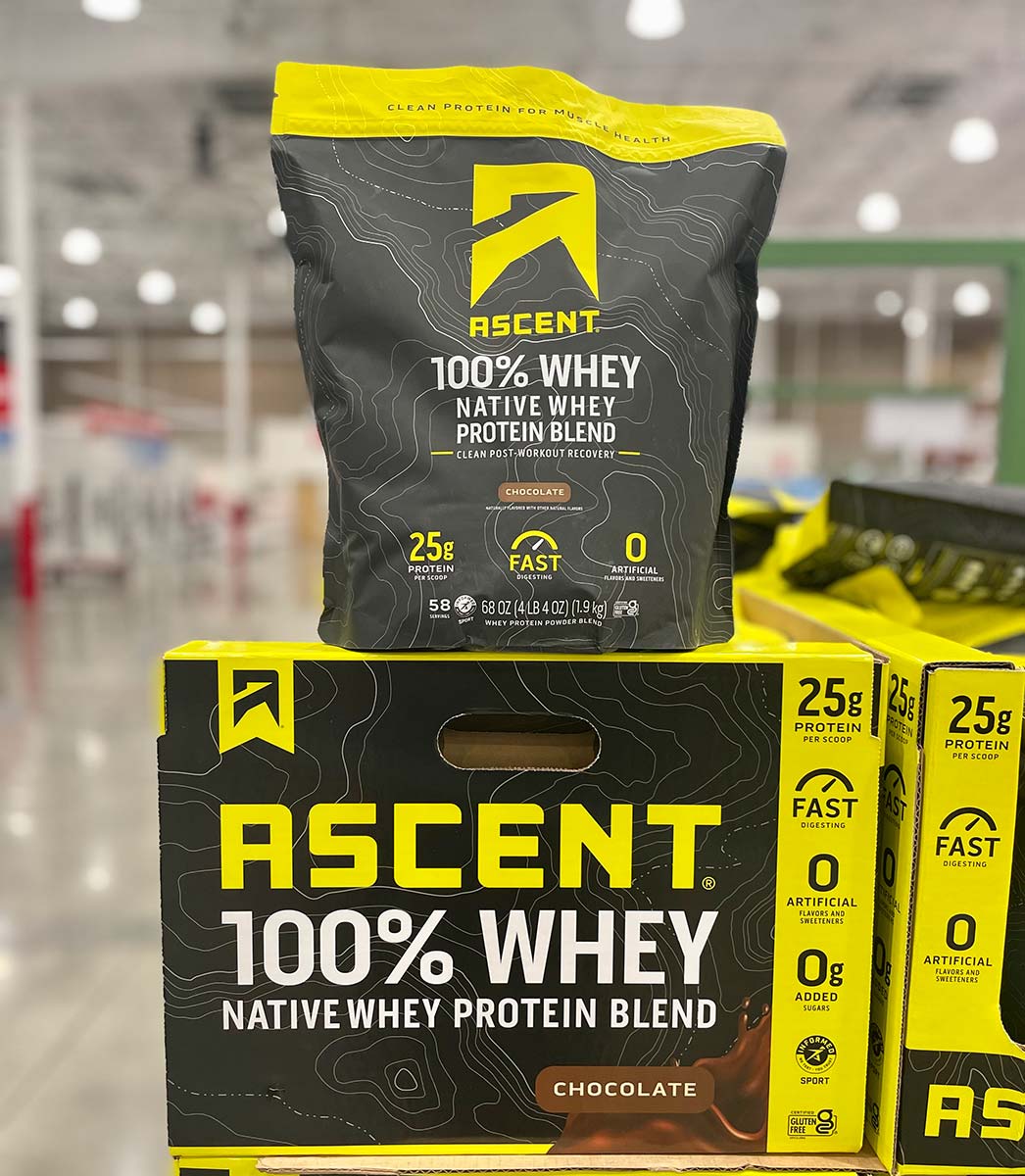 HOW CLEAN IS YOUR PROTEIN?
Finding a protein powder you enjoy drinking, as well as one that has ingredients you can trust, is hard to find. So when we started working with Ascent and getting to know more about their products, we were really excited!
As we started doing more research on protein powders, and whey protein more specifically, we were surprised to find that they are not all created equal! Whey protein is often overly processed and filled with extra stuff you really aren't looking for in a protein powder.
Each serving of Ascent Protein contains 25g of protein from a native whey blend. Native whey protein is the least processed protein available on the market. As we looked more into native whey, we liked what we read!
Native whey is much cleaner because it isn't a by-product of cheese manufacturing, it is filtered directly from milk. It also has higher leucine content than whey protein concentrate. Leucine is an essential amino acid our bodies need. Ascent Protein Powder has 2.6g of Leucine per scoop, which is more than half your daily recommended amount for growing new tissue and putting on muscle. This is vital for adults!
As you can see, Ascent Protein powder is clean! In addition to being the cleanest protein available at Costco, you can also feel good about the ZERO artificial flavors and sweeteners, as well as 0g of added sugar. And with only 6 ingredients that you can actually pronounce, we are big fans.
Right now in stores, you can get Ascent Protein Powder in their popular chocolate flavor. Online you can find both their chocolate and vanilla flavors. We got to sample the flavors and were truly impressed with both. Creamy, rich flavor, without a chalky taste or texture.
Whether it was post workout fuel, a midday pick-me-up, or a meal replacement on busy days, Ascent Protein fit easily into our routines- and will definitely become a staple in our pantry! Just one scoop delivers as much protein as 3 cups of whole milk, 3 servings of yogurt, 4 eggs, 1 small chicken breast, or ¾ cup of almonds! Wow! You can see how adding it into your day as part of a healthy lifestyle is so beneficial.
Find it on shelves at Costco or online at Costco.com for $59.99 per bag. These 68oz bags are HUGE and the Vanilla flavor contains 62 servings of protein. That's only $0.90 per serving! Protein powder is so valuable for building muscle, curbing cravings, eliminating extra snacking throughout the day, and late night snacking.
We are big fans of Ascent Protein Powders and encourage you to take advantage of this product while it fills the shelves at Costco!