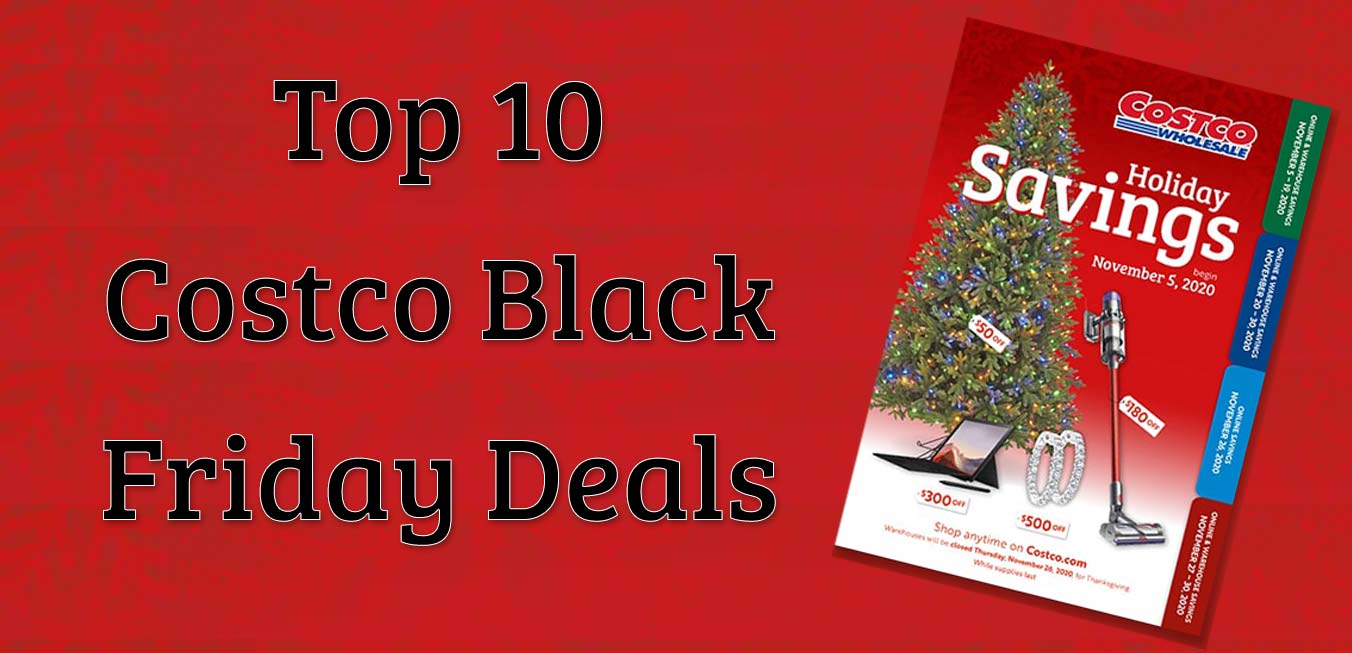 If you're like us, you're probably trying to wade through a mountain of flyers and Black Friday newsletters. Lucky for you, we're here to help you parse out the best deals Costco has to offer as their Holiday Deals season kicks off. Three tranches of deals are coming out, running from November 5th through to the 30th.
Here's the best of what we've found:
Our top deal is a no-brainer. Unlike other brands that throw last year's models at you on Black Friday, Kohler has upped the ante with $40 off this premium, newly released showerhead. They teamed up with Harman/Kardon on this effort, a sleekly designed speaker-shower option that offers quick and easy Bluetooth pairing with your phone alongside a luxurious 1.75 gallons per minute from multi-directional nozzles. Read our in-depth review too! This is a deal you can sing in the shower about.
#2 Sony 85″ Class X90CH Series 4K UHD LED LCD TV (Nov. 20th – Nov. 30th)
Traditionally, Black Friday is the best time of year to splurge on a new TV, and 2020 is no different. Costco has a range of options for you to choose from, but our pick here is this massive 85-inch showstopper from Sony. It's on sale now for $1,969, down from the manufacturer-recommended price of $2,799.99—that's almost $900 in savings. The unit offers top-of-the-class image quality through a 120Hz 4K panel and Sony's famed X1 processor, along with an easy-to-use smart TV interface.
This nifty device replaces your existing license plate holder and turns it into a discreet backup camera, making it easier than ever to navigate busy holiday parking lots. Solar powered, the camera offers clear 720p video and 160-degree vision on a 6.8-inch, gesture-activated display inside your vehicle. It even offers a night vision mode. At 33% off, it's a steal of a deal.
#4 USDA Prime Beef Loin Top Loin Whole, $25 off (Nov. 27th – Nov. 30th)
Did someone say steak? The holiday season is all about feasting, so we're going to take full advantage of this offer on prime USDA beef. There's no limit on how much you can buy, so feel free to grab a couple extra packs to feed the freezer. If you're not a beef eater, Costco's got $8 off packages of boneless pork loin and $5 off packages of Kirkland chicken breasts as well.
#5 Dyson 11 Animal+, $180 off (Nov. 27th – Nov. 30th)
We've been lying in wait for the right deal on a Dyson vacuum and we think now is the time to strike. The V11 is Dyson's top-end line of cordless stick vacuums, and you won't get a better deal than $180 off the normal price of $579.99. Powerful and portable, it offers twice the suction of any others in its category and up to 60 minutes of fade-free run time. The Animal+ version is specifically designed for those with pets and is tough on fur and dander with an advanced whole-machine filtration system.
At $179.99, this tablet is great value. Released earlier this year, the Galaxy Tab A7 offers premium features like a 10.4-inch screen and Dolby Atmos surround sound. What makes this an especially great buy is that the discounted price still comes with little perks on the side, including an additional 64GB micro SD card and tech support from Costco Concierge Services. If you're looking for a step up from the A7, consider the S6 Lite as well—it comes with a cover and an S Pen and is $100 off from November 5-19.
#7 Kerrygold Irish butter, salted or unsalted, $4 off (Nov. 20th – Nov. 30th)
There are a variety of discounts in the food section, but we won't be able to resist stocking up on our favorite butter brand. Kerrygold has a great reputation as a creamy, flavorful import, and we'll be sure to go through a few bricks with all the holiday baking we've got planned. There's a limit of three per transaction, so bring a friend or swing by twice during this 10-day window.
#8 Haagen-Dazs peppermint bark ice cream squares, $3.50 off (Nov. 20th – Nov. 30th)
Not only is this a discount, it's a discount on a three-in-one dessert…what more could you ask for? This limited-edition holiday dessert brings together soft cookie, rich ice cream and a crisp chocolate shell into something they're calling a "cookie square". Toss in some real chunks of peppermint bark and you've got an irresistible treat that'll one-up any Christmas chocolate Santa brings.
The rush for toilet paper is over, but there's no two butts about it, we've long since converted to a bidet household. This top-end model offers all the bells and whistles, including dual oscillating nozzles, a remote control, a soft closing lid, nightlight and adjustable preset cleaning programs. And you'll surely appreciate the warm water, warm seat and warm air dry features this cold winter. Treat yourself and your #2 this holiday season.
If you're picking up a new TV, why not grab some speakers to really amp up the experience? This Dolby Atmos-enabled set from LG comes with a wide central sound bar, a bassy subwoofer and two wall-mountable overhead channels. It offers high resolution audio along with 4K and Dolby Vision video passthrough, making for a seamless home theatre setup.