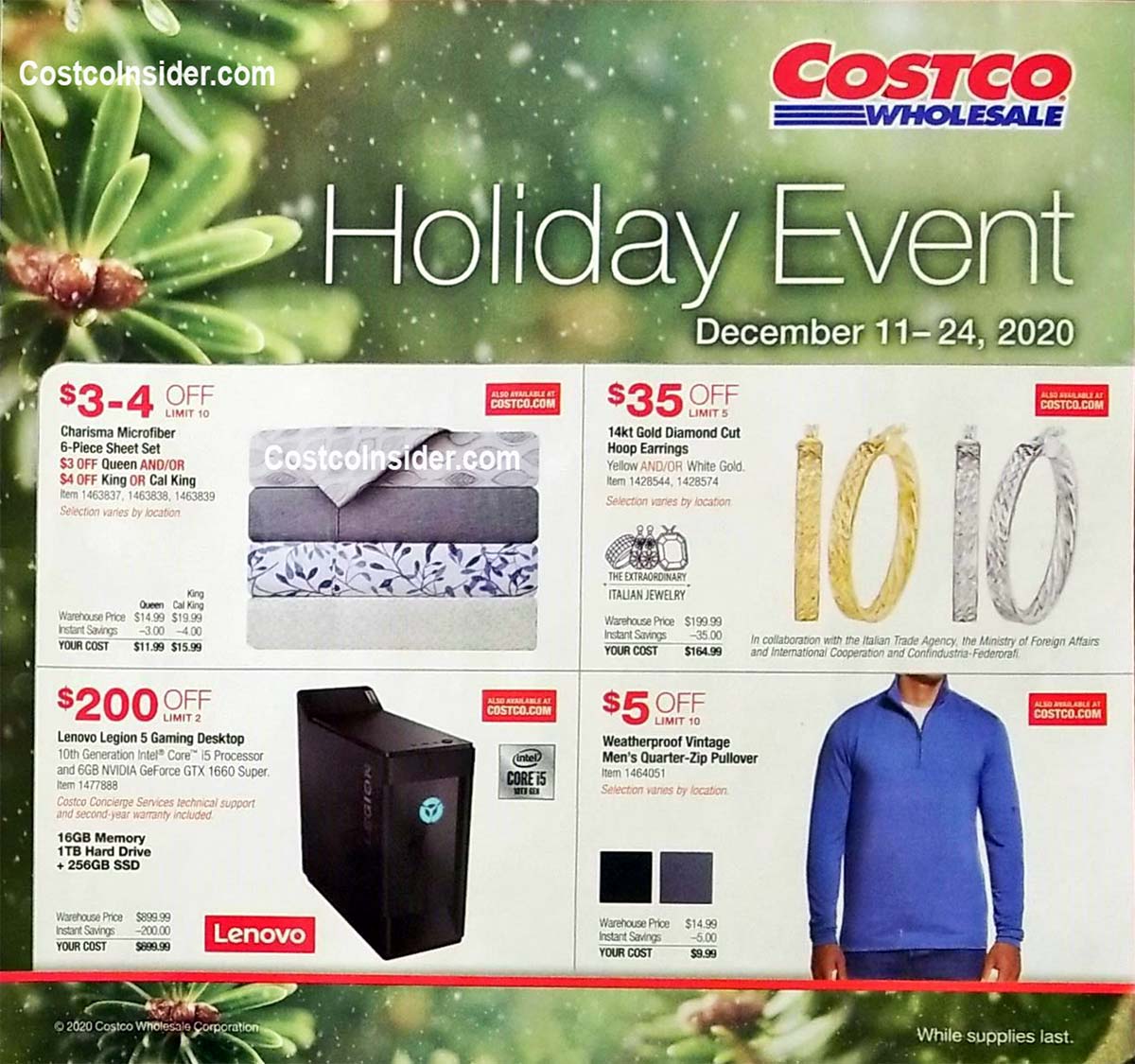 Every year during the Christmas holiday season Costco releases a special holiday handout with additional coupons. These are handed out at the door as you enter in to your local Costco. As usual, it's 4 pages of deals. This year the sale runs from December 11th – December 24th. This augments the December 2020 Costco Coupon Book which is valid from November 23rd – December 24th. If you want to see an early preview of the January 2021 Costco Coupon Book make sure to sign up for our email list, follow us on Instagram and Like us on Facebook.
The 2020 Costco Holiday Handout has 33 coupons in total. There's a mix of Christmas gifts, food to complement that holiday party you wish you could throw, and clothing to keep you warm this winter. One thing that stands out to us is the Handmade All Occasion Greeting Cards. We always like to pick up a box for when you're in a pinch and need a quick card. They really are all occasion cards. We recently bought the Kinder's Organic Teriyaki Sauce and highly recommend it. We've heard really good things about the Emeril Lagasse 12 qt Air Fryer Pro. Online reviews are great and it's a great size at 12 qt! The color-changing tumblers are very popular on Instagram and this is the first time we've seen them on sale.
Which items in this Costco holiday event flyer stand out to you? What are you going to pick up?