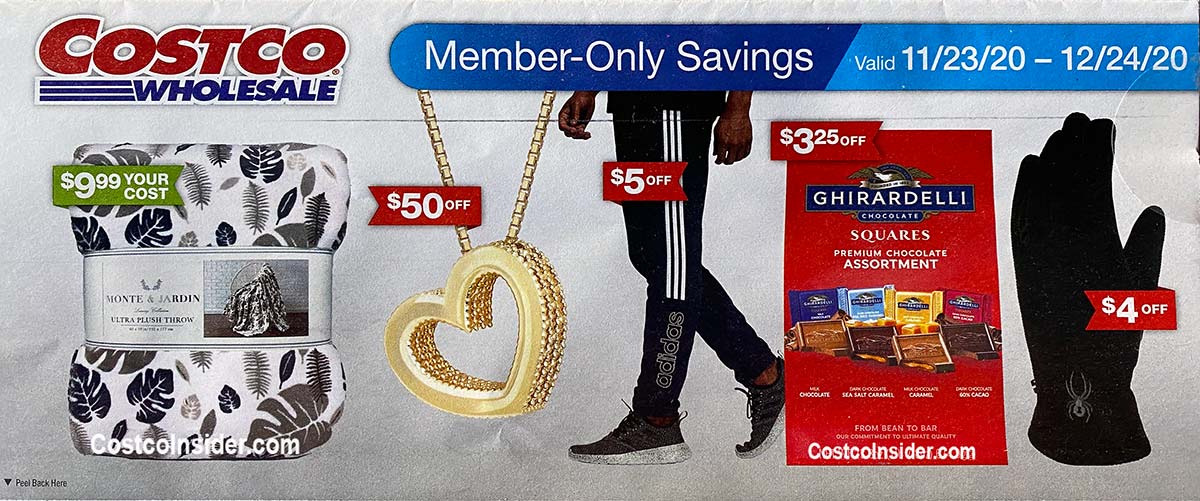 Believe it or not, the Costco December 2020 Coupon Book is here! Yes, it feels like we just got the last coupon book, but that's because we got spoiled with 30 pages of Black Friday deals recently. The dates for the December 2020 Costco coupons are November 23rd through December 24th. When you click the link above it will take you right to the coupons and you can enlarge them if you'd like by clicking on the images. This time around there are 20 pages of deals. Also, the December coupon book will overlap with the Black Friday Ad as well as the Holiday Handout which is coming very soon. If you want to see an early preview of the Holiday Handout make sure to sign up for our email list, follow us on Instagram and Like us on Facebook.
When we think of the December 2020 Costco Coupon Book the first thing that comes to mind is Christmas gifts. Unfortunately not a lot of items in this coupon book resonate with us as traditional Christmas gifts. We did just get the Oral-B iO Series 7C Rechargeable Toothbrush and will definitely be getting a price adjustment to take advantage of the $100 off on that item! We're big fans of the Braun Series 8 Shaver and highly recommend that as well. The Samsung 75″ QLED TV seems like a good deal at $1199. The Phillips Crab Cake Minis are great for holiday parties, although we're not sure how many parties y'all will be having this year. Still, at $5 off we wouldn't mind eating a box of 36 to ourselves! The tire coupon is Bridgestone again and is $110 off if you spend up to $699 and $150 off if you spend more.
If you can't get the coupon book to open there's two simple steps. First, make sure you're on the Costco December 2020 Coupon Book post page. Secondly, click the link in the first sentence, which is titled "Costco December 2020 Coupon Book". If you're still having trouble getting it to open you can also go directly to the first page of the coupon book slideshow. What do you think of this months coupon book?