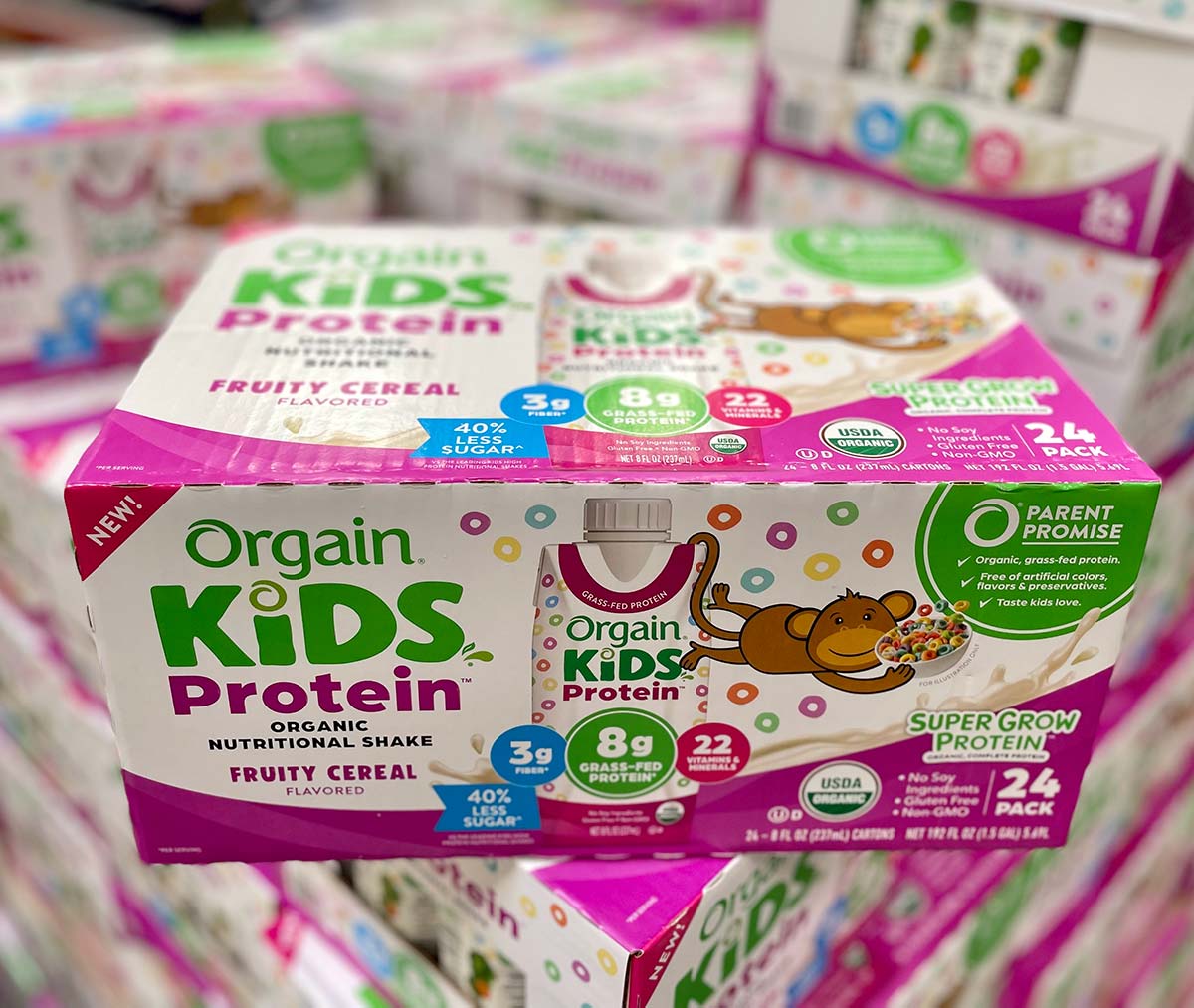 Finding a nutritious and tasty option that picky eaters will love can be a challenge for parents. Luckily, we recently discovered the Orgain Kids Fruity Cereal Protein Shake, and it has become a game-changer in our household. With its delightful fruity flavor, versatile usage, and impressive nutritional content, this shake is the perfect meal choice for kids. Let us share our experience and why we believe it is an excellent choice for children's nutrition.
Flavor and Taste:
The Orgain Kids Fruity Cereal Protein Shake truly delights the taste buds of children. Bursting with a fruity flavor that kids love, it has a subtle sweetness accompanied by a hint of cereal goodness. This delicious and refreshing beverage is not just a nutritional supplement but a treat in itself. It's no wonder that kids are drawn to its irresistible taste.
Nutritional Content:
This protein shake serves as an ideal solution for picky eaters by delivering essential nutrients that children need. Each serving contains 8 grams of protein, supporting healthy muscle growth and providing fuel for their active lifestyles. Moreover, it is USDA organic certified, ensuring that your child consumes quality ingredients. The shake is free from artificial colors, flavors, and preservatives, making it a wholesome choice for parents concerned about their child's health.

Versatility:
One of the remarkable aspects of the Orgain Kids Fruity Cereal Protein Shake is its versatility. It's not just a beverage; it can be used in various ways to enhance meals and snacks. Kids love to have it in their lunch boxes, as it adds a delightful flavor boost to their meals. It can be poured over cereal for an extra burst of fruity goodness, or even used in cooking to infuse flavor into cakes, cookies, and pancakes. The possibilities are endless, and it adds a touch of excitement to everyday meals.
Convenience and Cost:
The convenience factor of Orgain Kids Fruity Cereal Protein Shake is unbeatable. Each shake comes in an individual 8 fl oz bottle, making it perfect for on-the-go consumption. Whether it's for school lunches, after-school activities, or family outings, this shake is ready to accompany your child wherever they go. And when it comes to cost, it's truly a bargain. At just $1.59 per this protein shake offers exceptional value for money. To put it into perspective, you can compare it to the cost of a McDonald's Happy Meal, which is around $7. Additionally, when considering the price of other daily snacks and beverages that kids consume, you'll find that the Orgain Kids Fruity Cereal Protein Shake provides a nutritious fruit and veggie blend, packed with protein, vitamins, and minerals, at an unbeatable price. Even better, through August 27th it is on sale for $9 off, making it only $1.21 each after coupon!
Conclusion:
For parents seeking a nutritious and delicious option that their picky eaters will enjoy, we highly recommend Orgain Kids Fruity Cereal Protein Shake. Its mouthwatering fruity flavor, impressive nutritional content, and versatility make it a top choice for children's nutrition. With the added convenience of individual bottles and its affordable price of $1.59 each, it's a win-win for both parents and kids. There is also an amazing chocolate option to provide variety for you little ones. Say goodbye to mealtime battles and give your child a treat they'll love, while ensuring they get the protein, vitamins, and minerals they need to thrive.