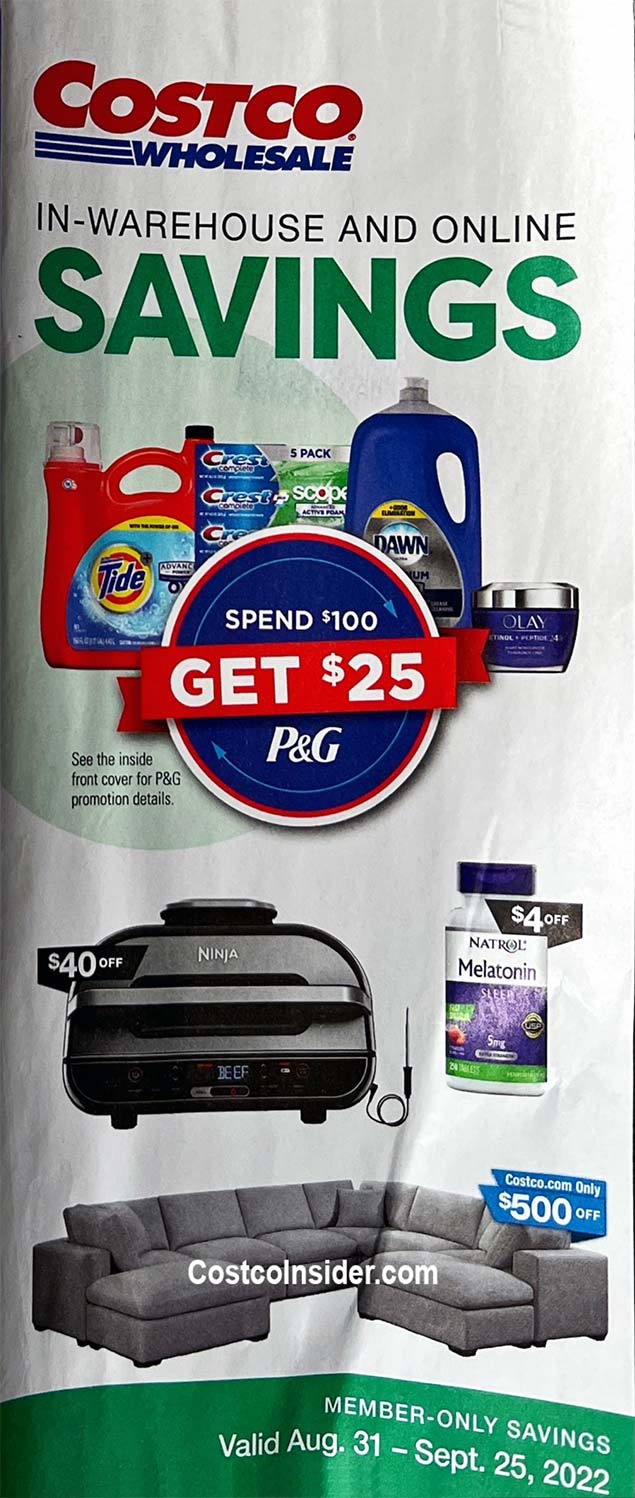 Hot off the presses, we bring you the upcoming Costco September 2022 Coupon Book. This months Costco coupons will be valid between August 31st and September 25th. To view them just click the link above, which will take you right to the coupons. Keep in mind the once a year Procter & Gamble promotion is here again and starts two days early, on August 29th. Also, make sure to check out the August 2022 Coupon Book and the August 2022 Hot Buys Coupons, both of which run through August 28th. If you want to get notified as soon as we release the October 2022 Coupon Book then make sure to sign up for our email list, follow us on Instagram and Like us on Facebook!
There are definitely some interesting sales in the Costco September 2022 Coupon Book! We're most excited about the Koda Outdoor LED Wall Lantern at $15 off. At $44.99 after coupon that makes these lights a steal. We love the fact that we never have to spend time thinking about whether we turned the porch light on or off ever again! We recently tested the Orgain Organic Protein & Superfoods Powder and are loving the flavors. At $8 off this is a great price for a great protein powder! We'll be stocking up on the Bai Antioxidant at $5 off. The only question is how many are we going to buy? The limit is 10! If you read our review last year of the CJ Bibigo Beef Bulgogi Mandu you'll know we are big fans. At $3.50 off this is a great item to stock up on too. This months tire coupon is back to Michelin, with $150 off a set of 4 tires.
If you're still reading and can't get the coupons to display then you can click this link to go directly to the first page of the slideshow for the September 2022 Costco Coupon Book. We'd love to see comments of what you're going to pick up this month that is on sale. Let us know!
Here's a few of the deals in the Costco September 2022 Coupon Book:
P&G Spend $100 Get a $25 Shop Card
Koda Outdoor LED Wall Lantern $44.99 after $15 off
Orgain Organic Protein & Superfoods Powder $8 off
Bai Antioxidant Infusion Beverage $5 off
Monster Energy Ultra Drink $7.30 off
Amylu Paleo Andouille Chicken Sausage $4 off