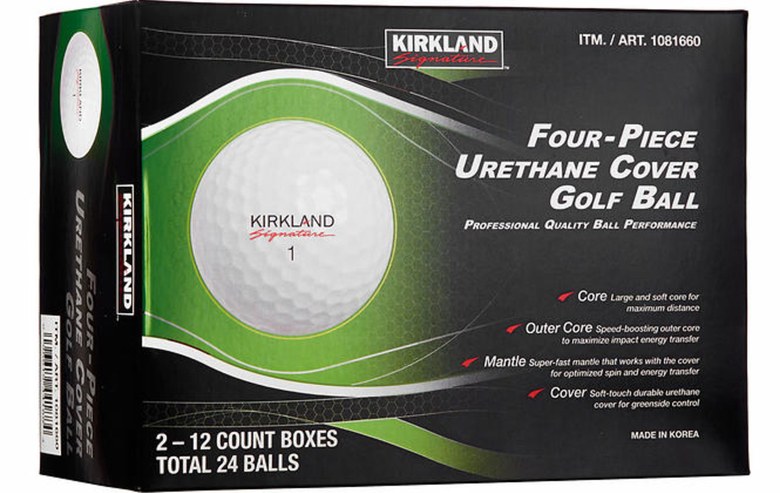 As of April 6th there were 41 Costco warehouses across the country that got a shipment of Kirkland Signature Golf Balls for sale. If you're wondering why this is a big deal, it's because there's been a craze for these Kirkland golf balls ever since they sold out back in January. The price for two dozen of the Costco golf balls is $29.99, whereas the similar Titleist Pro V1 (what the pros use on the PGA Tour) go for roughly $100 per two dozen. If you haven't heard of these balls and want more info on them there's a great review and comparison at MyGolfSpy. I was able to pick up my full limit of 5 boxes when they restocked and by the end of the day they were sold out. Here's a list of stores we believe still have some availability at the time of this publishing. Our sources say that after this run the Tour Performance version of the Kirkland Signature golf ball will be discontinued and a new ball called Kirkland Signature Performance One will be released.
A lot of reports around the country showed the Kirkland Signature golf balls selling out within an hour of stores receiving them. There was a limit of 5 boxes per customer. It has a professional quality 4-piece urethane cover which gives it maximum distance, a speed-boosting outer core, and optimized spin for green side control. At the time of this writing we believe the following stores still have some boxes left, and if you're the first one in the store in the morning we think you'll have a good shot of getting some. Good luck!
Temecula, CA
Boca Raton, FL
Naples, FL
Brandon, FL
Charlotte, NC
Charleston, SC
Part of the reason the Kirkland Signature golf balls are selling out so quickly is because people are reselling them for a lot more money on Amazon. If you are dying to get your hands on a box to try out they are still available on Amazon. You won't believe how much they're selling for!