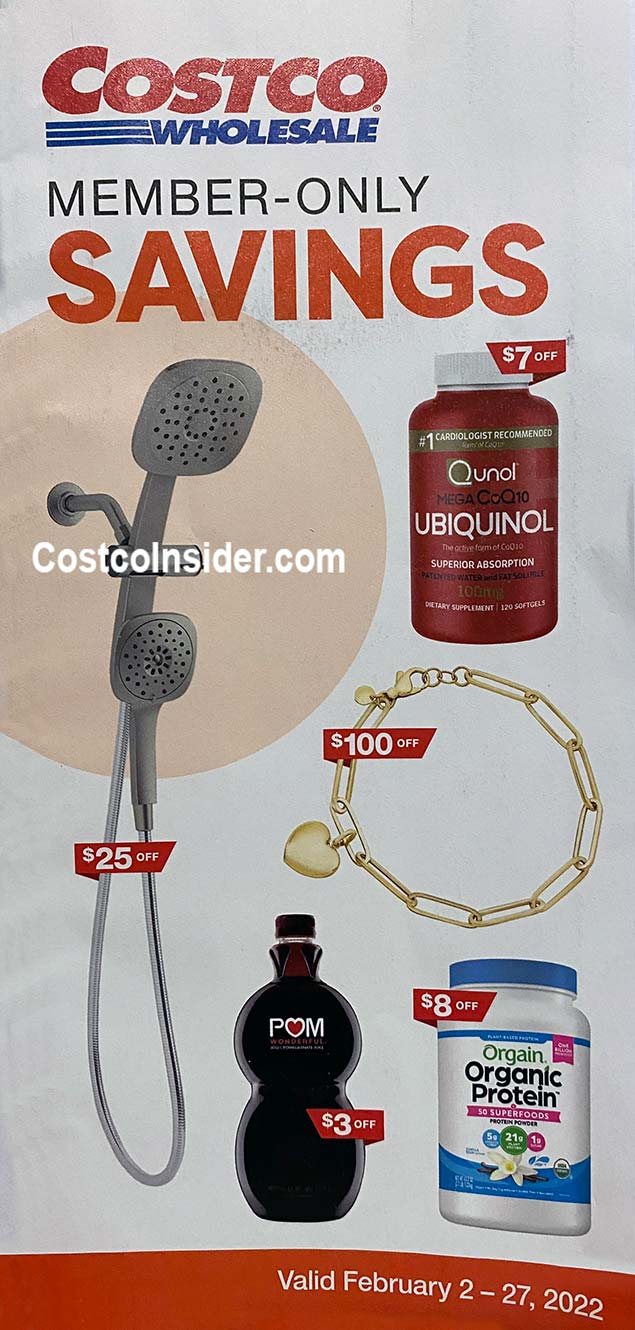 The Costco February 2022 Coupon Book is here! The coupons run from February 2nd through February 27th. To reveal the coupons just click the link above and you'll be taken right to them, where you can also click on the images to enlarge them. This one is longer than last months at 25 pages long. Even though this coupon book doesn't start for another week, there are two other coupon books that are valid right now. There are the January 2022 In-Warehouse Hot Buys Coupons and then there is also the Super Bowl Big Game Savings Handout. If you want to get notified as soon as we release the March 2022 Coupon Book then make sure to sign up for our email list, follow us on Instagram and Like us on Facebook!
We're excited about several deals in the February 2022 Costco Coupon Book! First of all, the Kori Krill Oil Omega-3 supplement is on sale this month! This is the best deal in the coupon book! Click the link to read the review we did recently. We know there are a lot of Noosa Yoghurt fans out there, so you'll be excited to see it is $2.90 off. And, since it's in the coupon book, you know it should be in stock again! We haven't met anyone who doesn't like the Bitchin' Sauce Organic Chipotle Almond Dip, so if you haven't tried it yet, getting it at $2.30 off is definitely enticing. Another delicious item is the Highkey Mini Chocolate Chip Cookies, and the $4 off is a nice bonus. The Costco tire coupon this month is Michelin again.
If you've read this far and you haven't found the link to display the coupons then you can click here to go directly to the slideshow for the February 2022 Costco Coupon Book. So, what is your take on this months coupon book? Are you as excited as we are?!