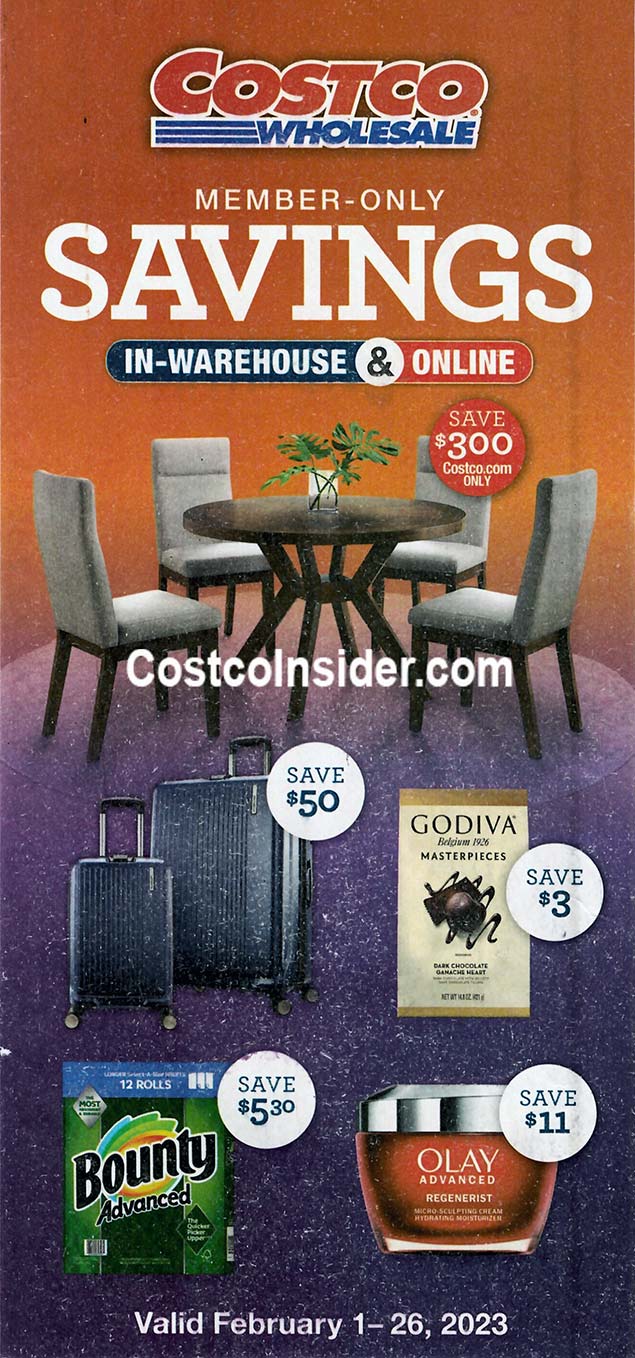 As always, we bring you early access to the upcoming Costco February 2023 Coupon Book. The February 2023 coupons will run from February 1st through February 26th. To show the coupons on the page just click the link above and you'll be taken right to them. Besides the February 2023 Coupon Book there are also some other deals during this time. The January 2023 Hot Buys coupons run through January 29th and are loaded with great food sales. The Super Bowl TV Deals 2023 ad is also running, going from January 22nd through February 12th. These help fill the rather long gap between the January coupon book and the February coupon book. If you want to get notified as soon as we release the upcoming Costco March 2023 Coupon Book then make sure to sign up for our email list, follow us on Instagram and Like us on Facebook!
There's definitely a few items in the Costco February 2023 Coupon Book that have us excited. The Kevin's Natural Foods Paleo Korean BBQ-Style Beef is $5 off, which is a significant savings and looks great. We haven't tried it yet, but this coupon will push us over the edge. For Valentine's Day the Godiva Masterpieces Dark Chocolate Ganache Hearts package is very tempting at $3 off. The Apple MacBook Pro 13.3″ with M2 chip, 256gb SSD, 8-core CPU and 10-core GPU is a great deal at $150 off. If you prefer Bounty Paper Towels over Kirkland Signature then you want to stock up now at $5.30 off. This months Costco tire coupon is Michelin again, at $150 off a set of 4 tires.
If you've scrolled this far and the link above didn't work for you then you can also click this link to go directly to the first page of the slideshow for the February 2023 Costco Coupon Book. Which items are you going to buy this month? Leave a comment and let us know!
Here's a few of the deals in the Costco February 2023 Coupon Book:
Bounty Advanced Paper Towels $5.30 off
Apple MacBook Pro 13.3″ M2 256gb SSD 8-core CPU $1249.99 – $150 off = $1,099.99
Noosa Yoghurt $3.30 off
Ling Ling Antibiotic-Free Chicken and Vegetable Potstickers $3 off
Kevin's Natural Foods Paleo Korean BBQ-Style Beef $5 off
Blount Fine Foods Crab & Corn Chowder $3.70 off
Kori Krill Oil $5 off