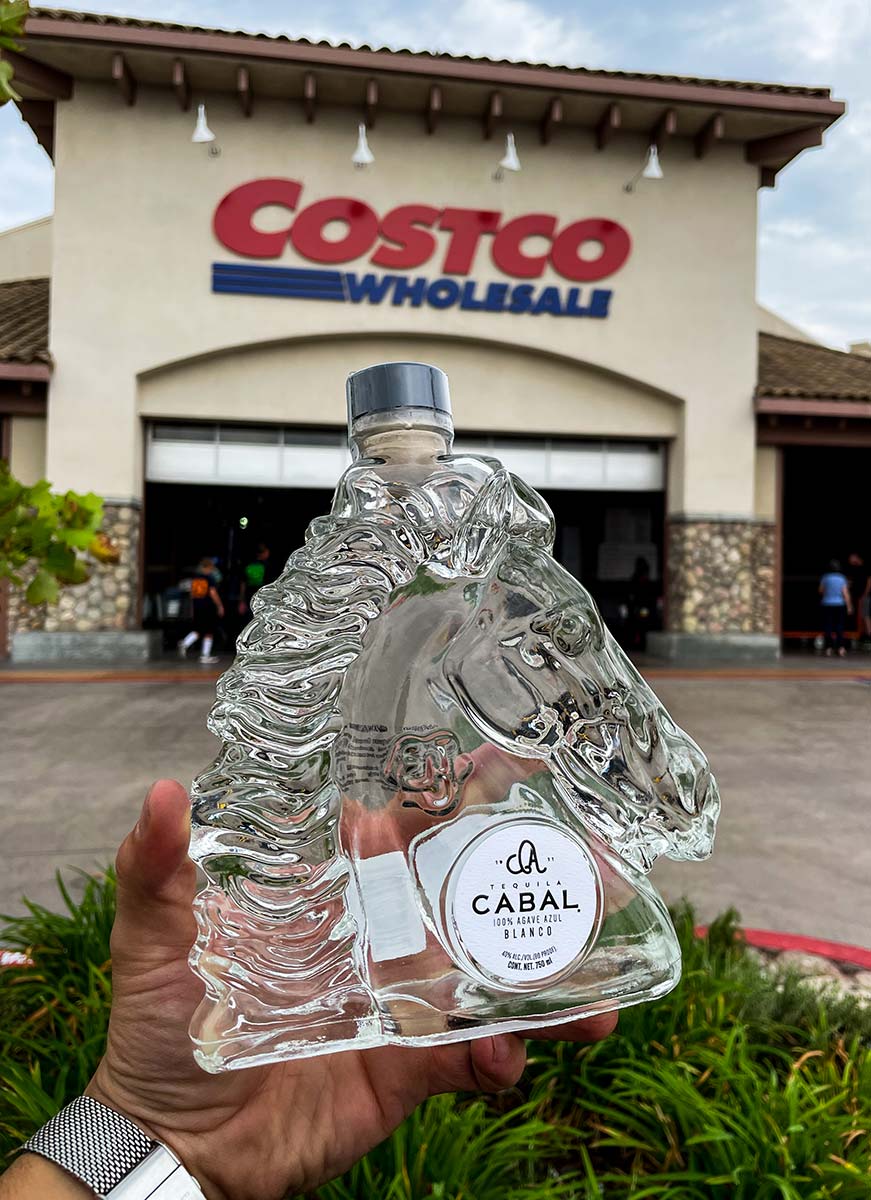 Whether you are into mixing drinks using tequila or you'd rather sip it, this is a post for you! Tequila Cabal recently reached out to us to preview and sample their tequila, and we were excited to give it a try. All we can say is this is a tequila you want to buy.
Tequila Cabal is a very thoughtful and intentional company, uniquely tying modern design together with their ancient practices of tried and true methods for making tequila. Some things in life you want to be modern, and some things you want timeless- and Tequila Cabal brings the two together in just the right amount.
With its origins dating back to 1911, this company is all about tradition and making tequila the good old fashioned way. As we've learned more about this company, we have come to really appreciate the heart behind it. Everardo Gonzalez, the CEO of the company, is known for saying, "The spirit in your cup should only be matched by the spirit of your company." We couldn't agree more! A party might come together around drinks at first, but the quality of the party is determined by the company shared over those drinks.
We were really excited when our sample arrived in the mail. The bottle not only is in the shape of a horse head, but you grab it by the mane to hold and pour it. The bottle feels classy and powerful in your hand. You truly feel like you're ready to own the night.
We couldn't help but think about how much we wanted to throw a party, simply to show off this amazing product. Tequila Cabal is a great ice breaker for parties; you can easily share the story of the company while showing off it's eye-catching design.
We got to sample the Tequila Cabal Blanco. As you take it in, the nose is smooth. It's not over-powering and it's the perfect combination of sweet and savory. It reminds us of a cozy, familiar time with our best friends. Though deceiving, the bottle is a full 750ml- giving countless opportunities for memory making and great conversations.
As tequila enjoyers ourselves, we would happily choose Tequila Cabal over Casamigos any day. And that is not something we have said before.
Tequila Cabal gives clear instructions for how to get the most out of testing their tequila:
Sip the tequila, holding it in your mouth
Inhale through your nose
Swallow it over your tongue
Exhale hard over the tongue to excite your tastebuds
In case we haven't sold you on the quality of this product yet, here is what others are saying. "They make the agave in brick ovens instead of in the dirt like most others, and as a result the flavor is much smoother." "I finally tried Tequila Cabal and it's extraordinary!" "This makes my favorite margarita recipe a total hit at parties."
You don't have to be a bartender or tequila extraordinaire to know how to use this the right way. Instead, using this tequila adds class, energy, and flavor to any party you throw!
Tequila Cabal is landing in Southern California Costco stores starting NOW! Each 750ml bottle of tequila costs $44.99. You can find them in the following stores:
Oxnard
Santa Clarita
SW Bakersfield
Bakersfield
Lancaster
Northridge
Burbank
Rancho Cucamonga
Montclair
Victorville
Pacoima
Corina
Palm Desert
Moreno Valley
San Bernardino
Fontana
La Quinta
Inglewood
Norwalk
Lakewood
Cypress
Fountain Valley
Garden Grove
Fullerton
La Habra
City of Industry
Chino Hills
San Dimas
Azusa
Alhambra