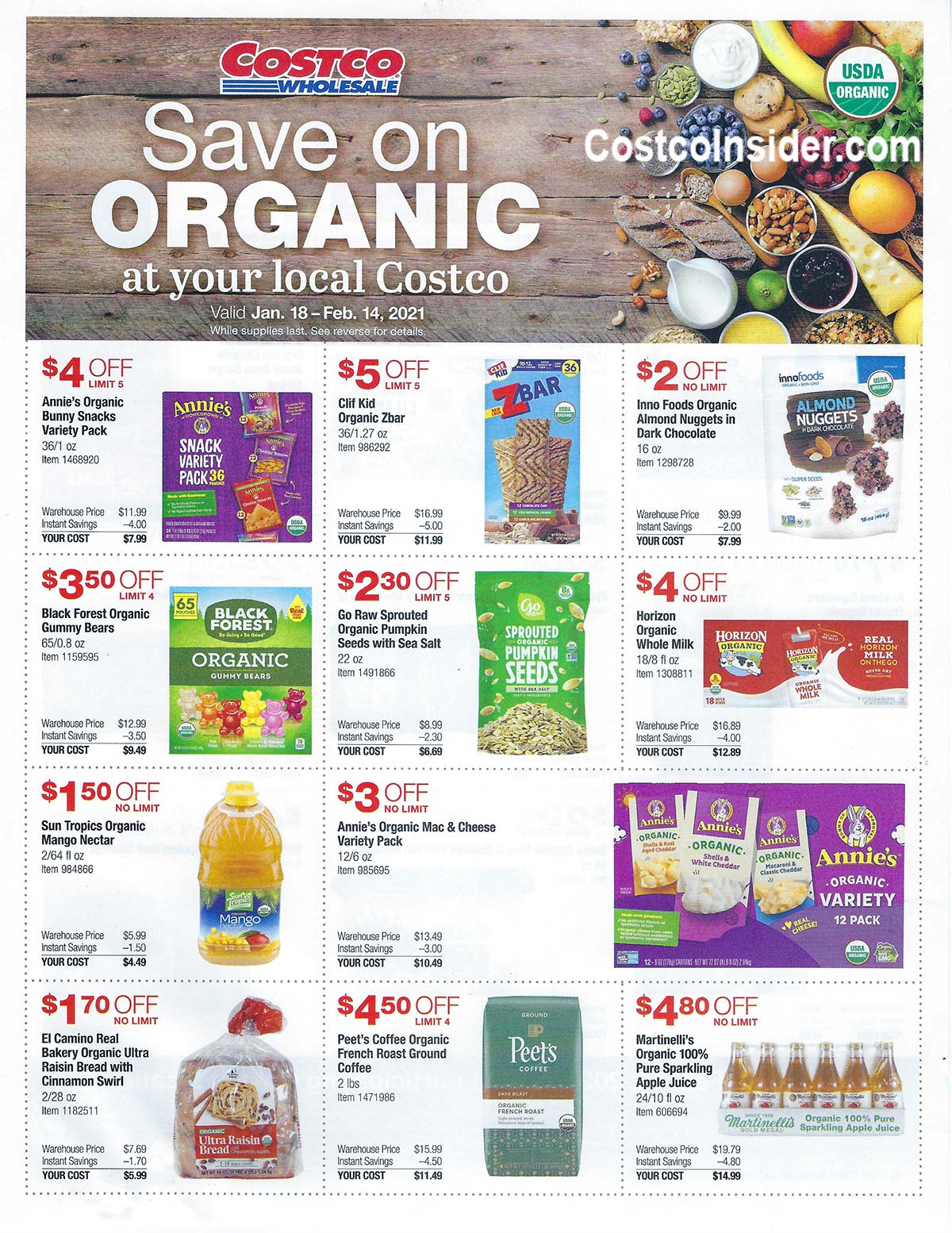 For the first time Costco is handing out Organic Foods January 2021 Coupons across the US. Typically we'd see these in just a single Costco region, so it's nice that these deals are available nationwide. We're also excited because these are the most Costco food coupons we've seen since Covid (and hoarding) began! The sale will run from January 18th through February 14th. This overlaps with the January 2021 Coupon Book, the Super Bowl Savings handout, and the February 2021 Coupon Book. In total there are 23 coupons throughout the flyer. If you want to be the first to see an early preview of the February 2021 Costco Coupon Book make sure to sign up for our email list, follow us on Instagram and Like us on Facebook.
All of the items in the Organic Foods January 2021 Coupons are indeed listed as organic. We're definitely going to stock up on the Horizon Organic Whole Milk at $4 off. These are invaluable if you have small children, as the shelf life is extremely long and you can always make sure you're not going to get caught out somewhere with no milk and a screaming baby. Costco doesn't carry a lot of organic cheese, so we might have to try the Rumiano Organic Sliced Medium Cheddar Cheese at $2.80 off.
What are your thoughts on these coupons? What items will you be grabbing on sale?