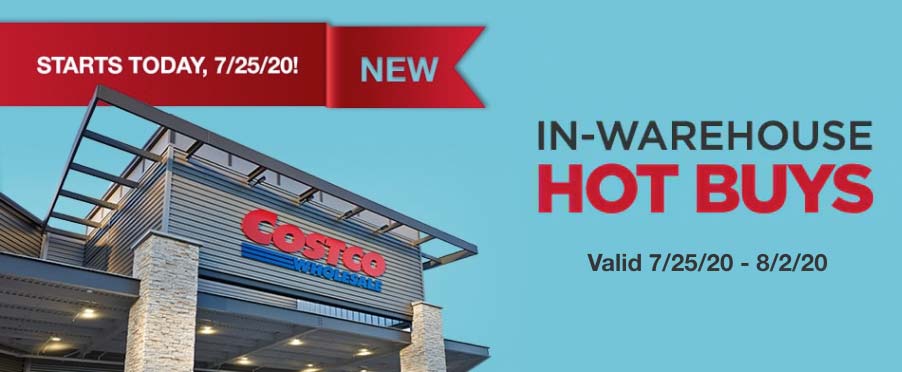 Starting today are the Costco August 2020 Hot Buys coupons. First of all, we have to say we're pretty excited about the Filet Mignon for $9.99/lb! The coupons for this sale are valid from July 25th through August 2nd. They overlap with the July 2020 Coupon Book by two days and then end a couple days before the August 2020 Coupon Book starts on August 5th. If you want to see a preview of what some of the sale items are in the August 2020 Coupon Book you can also head over to our Upcoming Coupon Books page. Also, if you want to be notified as soon as we release the August 2020 Costco coupon book make sure to sign up for our email list, Like us on Facebook or Follow us on Instagram.
We recently had the Costco Beef Loin Tenderloin Steak Filet Mignon that's on sale in the August 2020 Hot Buys coupons. We were very happy with our purchase at full price and if we hand't just bought some we'd definitely be buying more. Also glad that Fresh Wild Salmon is back in season and available in warehouse. We haven't had the Aidells Teriyaki Pineapple Meatballs in a while, so we are quite tempted to pick some up at $3 off.
What items on sale are you thinking about picking up? Or are you going to wait until the August coupon book comes out?