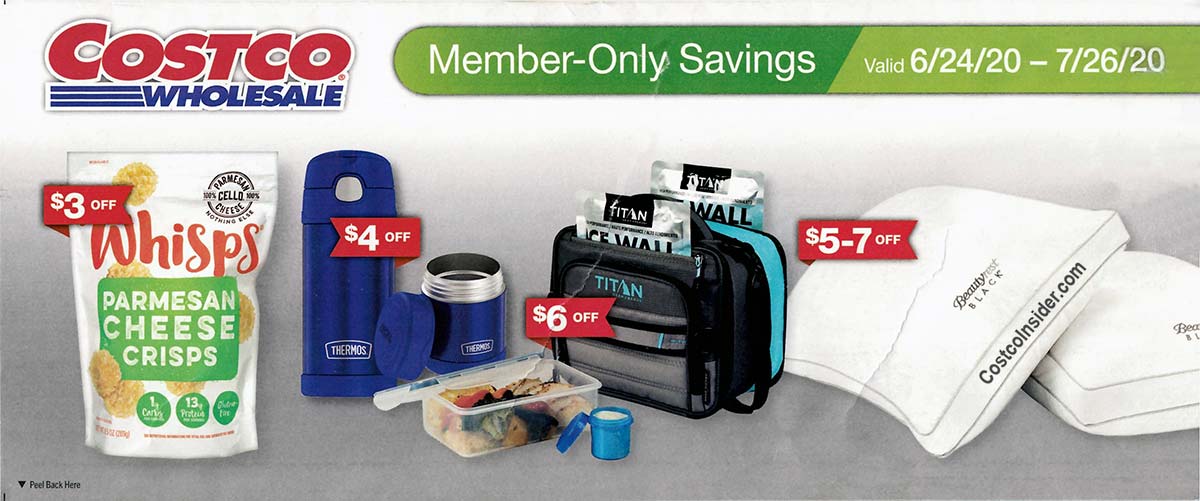 The Costco July 2020 Coupon Book is here and we're excited to bring it to you early. The coupons for this month start on June 24th and run through July 26th. Normally Costco coupon books are 3.5 weeks long however this one is 4.5 weeks long. To display the coupons for July you simply need to click the link above. This will bring you to them where you will then be able to click on them to enlarge them and page through them. We apologize for the poor quality of the images. We'll bring you higher quality images as soon as we are able to. If you haven't seen them yet, there's also some interesting deals in the June Hot Buys Coupons that started June 13th and run through June 21st. Costco is back to mailing the coupon books this month, so if you regularly get it in the mail then expect to receive it shortly. If you don't usually get it in the mail and want to be notified as soon as we release the next coupon book then sign up for our email list, Like us on Facebook and Follow us on Instagram.
The July 2020 Costco Coupon Book has the regular variety of Costco items to appease members. One staple standout is the Ling Ling Potstickers at $3 off. You don't get Huggies diapers on sale very often, so the Pull-Ups Plus at $7.50 off per box is a good deal. If you've been holding out for the Feit 4′ LED Shop Lights they're on sale for $10 off, making them $17.99 after coupon. We're pretty excited about the Polar Seltzer Water Variety Pack. We just tried it today for the first time and was quite impressed. We've also heard good things about the Panera Bread Mac & Cheese, so we might give that a try. The Costco tire coupon has switched back to Bridgestone for July.
For those of you who have read this far and still can't get the coupons to show up there are two things you need to make sure of. First, make sure you're on the post page called Costco July 2020 Coupon Book. Secondly, you'll want to click on the link in the very first sentence, which is also labeled Costco July 2020 Coupon Book. If for some reason that is not working for you, you can always click here to go directly to Page 1 of the July Coupon Book. Leave a comment letting other members know what the best deals are! Which items are not to be missed?