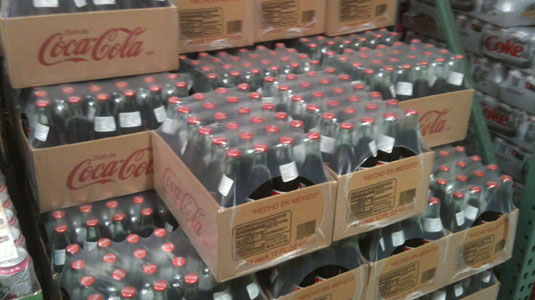 Coca Cola made with pure cane sugar is now available at some Costco locations!  This Coca Cola comes to us from Mexico where "the real thing" is made with real sugar, not that high fructose corn syrup our Coke is made with.  It's sold in a 24 pack of 12 ounce bottles.  In a blind taste test almost all testers chose the real cane sugar Coke over the high fructose version.  As written on Serious Eats:
"Drinks made with real sugar have a clean sweetness and light mouthfeel to them, while those made with corn syrup have heavy mouthfeel and a cloying sweetness."
Sounds pretty good if you ask me.  Is it available at your local club?  Are you going to give it a try?  Have you tried it before?