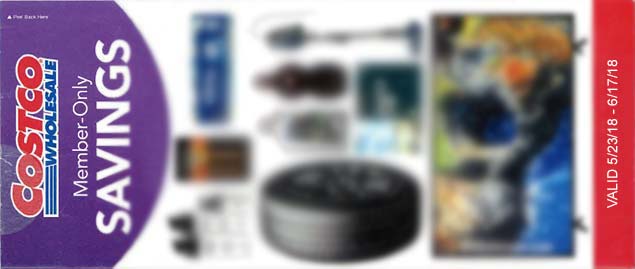 This week is the release of the Costco October 2018 Coupon Book. It starts October 3rd and runs through October 28th. There are several great deals in the October coupon book and we'll highlight a couple below. For the second month in a row the Costco coupon book starts on a Wednesday instead of a Thursday. That means there's only two days between the September 2018 Coupon Book and the October 2018 Coupon Book.
There is a great Online-Only deal in the October 2018 Costco Coupon Book that we are pretty excited about. Refresh Skin Therapy Fruit Acid 15% Gel Peel will be $10 off, making it only $14.99 after coupon. When you compare the price to Rodan & Fields and other skin care manufacturers this is an amazing value! They can run as much as $80 – $100 for a 1oz bottle. Also, as we always say, thanks to the generous Costco return policy, if it doesn't work for you, you can always return it. But, with a 4.4 review rating on Costco.com you should feel pretty confident giving it a try. Another item that will be in the coupon book is Jarlsberg Cheese Wedge at $4.30 off. Lastly, the Tillamook Extra Sharp Sliced White Cheddar will also be on sale at $2.20 off.
There are many great deals to be had at Costco the rest of the year, so we've compiled a list of the dates of all the upcoming Costco coupons. Make sure to sign up for our mailing list to get a notification as soon as we post the upcoming Costco coupon book. You can also Like us on Facebook to get notified right away!
Dates on upcoming Costco coupon deals:
October 2018 Costco Coupon Book | October 3rd – October 28th
November 2018 Costco Coupon Book | October 31st – November 26th
Black Friday Costco Savings Book | November 6th – November 15th
Black Friday Costco Savings Book Part 2 | November 16th – November 26th
December 2018 Costco Coupon Book | November 27th – December 24th
December 2018 Holiday Handout | December 14th – December 24th