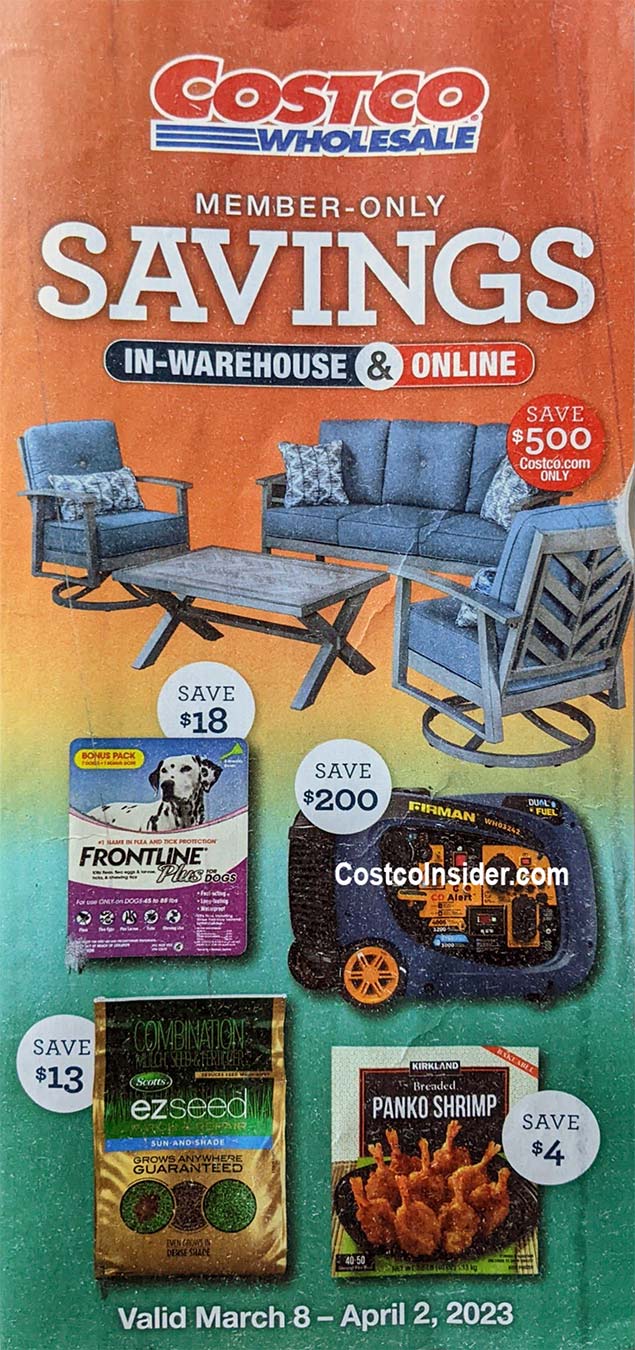 The much anticipated Costco March 2023 Coupon Book is finally here! The March 2023 Costco coupons will run from March 8th through April 2nd. In order to reveal the coupons on this page you need to click the link right above and it will take you right to them. If you're feeling like March 8th is a long ways away you can also find comfort in some great March 2023 Hot Buys Coupons that are running from February 25th to March 5th. If you want to get notified as soon as we release the upcoming Costco April 2023 Coupon Book then make sure to sign up for our email list, follow us on Instagram and Like us on Facebook!
The Costco March 2023 Coupon Book has some interesting deals this month! We don't see too many new items unfortunately. There's the usual staples such as Charmin Ultra Soft Bath Tissue at $5.80 off. Pierre Signatures Angus Cheeseburger is back on sale at $5 off. We'll be picking up the Bai Antioxidant Infusion Beverages at $5 off, which don't go on sale that often. We'll also stock up on Kirkland Signature Organic K-Cup Pods at $6 off. This months Costco tire coupon has switched back to Bridgestone, with the usual $150 off a set of 4 tires.
If you can't get the link above to work for you then you can also click this link to go directly to the first page of the slideshow for the March 2023 Costco Coupon Book. What do you think of this months Costco coupon book? Excited or disappointed? Leave a comment and let us know!
Here's a few of the deals in the Costco March 2023 Coupon Book:
Charmin Ultra Soft Bath Tissue $5.80 off
Kirkland Signature Daily Facial Towelettes $3 off
Kirkland Signature Organic K-Cup Pods $36.99 – $6 off = $30.99
ZOA Zero Sugar Energy Drink $5 off
Bai Antioxidant Infusion Beverage $5 off
Rao's Homemade Marinara Sauce $3 off
Pierre Signatures Angus Cheeseburger $5 off
CJ Foods bibigo Chicken & Vegetable Steamed Dumplings $3.50 off