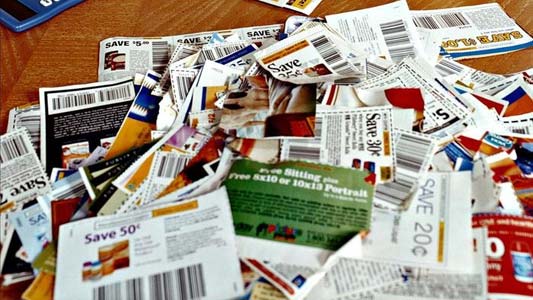 Costco has changed the coupon books quite a bit this year. We'll cover all the changes below and explain how it will affect the consumer as well as the warehouses. The most noticeable difference is the frequency with which they're published. Read on to see how your shopping habits might be changing at Costco!
Coupon Book Frequency
There's no longer going to be one coupon book per month (12 per year), but instead, 10 throughout the year. In other words, they'll be more spread out. The coupons will still only be valid for 3.5 weeks, but there will be more time between the coupon books.
Coupon Book Size
The Costco coupon books will now be smaller in size. There will be less coupons per coupon book.
Shopping Habit Changes
For a lot of shoppers, the coupon books entice them to go into the store. With fewer coupon books throughout the year you will likely go to Costco less often.
Why the Change?
Costco and their vendors don't like when the customer buys a bunch of an item when it's on coupon once per year and not throughout the year. They would rather offer everyday low prices, for example, instead of an item regularly being $9.99 with a $3 coupon making it $6.99, they'd rather offer it at $8.49 every day. The downside to this is that a lot of times the new everyday price will be the same or very close to the price you can find outside of Costco.
Store layout
The Costco managers feel that their hands are tied during the coupon book period. They have to feature the items in the coupon book throughout the store. That includes the fence as you walk in the store, the endcaps (ends of aisles), and other key pallet positions. They would rather have more freedom to be able to feature items that they think are a great value to the member.
Avoiding lawsuit
Many retailers (such as Kohl's) have gotten in trouble recently for when they advertise items that are always on "sale" even though most of the year they're at the sale price. Instead, that needs to be considered their regular price, otherwise it's false advertising. So, if Costco has items on coupon too often they could potentially end up in a lawsuit, which we're sure they're trying to avoid.
Our Take on the Changes
We love having the coupon book monthly! The more items featured throughout the year the more incentive we have to try new things. We think this change will precipitate us going shopping at Costco less often, and likely other members as well. If we had to guess we think this will be a failed experiment and Costco will go back to monthly coupons, but maybe that is just wishful thinking.