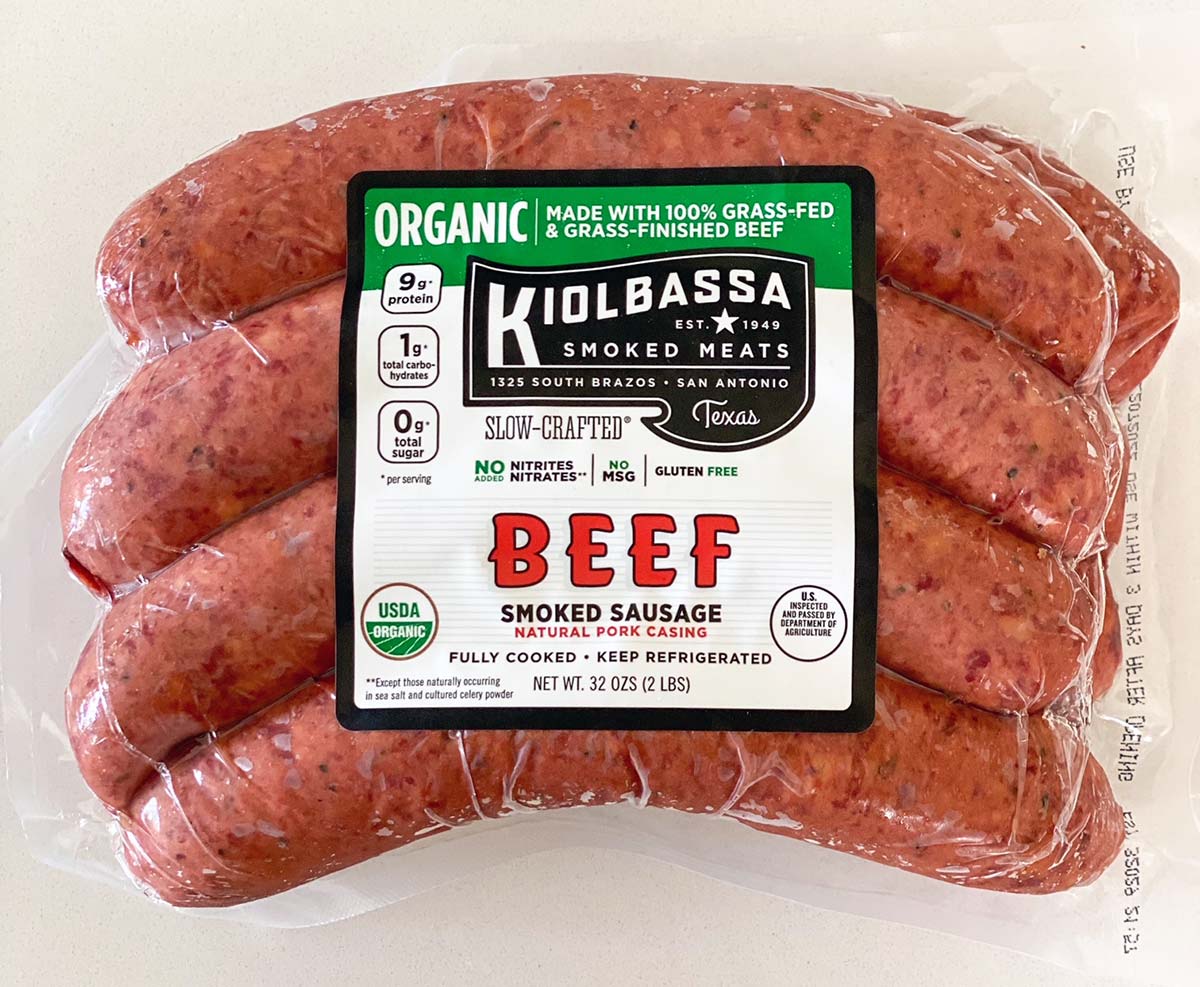 Organic, grass-fed meat seems harder to find these days, but we are excited to share that it's possible! AND it's in Costco stores in bulk for YOU! When we learned about Kiolbassa as a product, and even more so as a brand, we were anxious to work with them. We enjoy the flavor of their products and we respect what they stand for as a company. 
Since 1949, the Kiolbassa family has been devoted to the time-honored tradition of hand-crafting sausage and bacon the slow, authentic way. They only use the finest cuts of meat and the freshest spices. 
We love the way they slow-craft their meats in small batches and then naturally smoke them over real hardwood. 
Our favorite part of partnering with Kiolbassa, is getting to partner with their mission. Their overall purpose is to enrich lives. Kiolbassa Smoked Meats has created a special program aimed at feeding people in need. 
They personally developed the Links of Love program to support people during their time of greatest need. Because their products are high in protein, they can help to nourish those who are experiencing food insecurity, disaster, or both. 
Through this Links of Love program, Kiolbassa Smoked Meats is committed to donating 10,000 lbs of sausage a month to help fight hunger and to support those in need during natural disasters. How amazing is that?
As you can see from reading the nutrition label, these smoked sausages are low carb, full of protein, and have ingredients you can pronounce! As we tested and prepared these sausages, we were pleasantly surprised at how large each sausage was, and how filling each one was! 
From August 20th through August 26th, Kiolbassa's Organic Beef Smoked Sausages are $5 off per package at Costco!
We also love how easy these sausages make meal time. Because they are already fully cooked, we can quickly heat them in a skillet for our little ones, throw them on the grill for a delicious way to entertain, or take them on the go! 
Michael Kiolbassa himself promises, "If it's not the best sausage you've ever eaten, I'll give you your money back!"
Take advantage of this opportunity at Costco now- you don't want to miss it! 
To see which local stores sell Kiolbassa Smoked Meats, visit https://Kiolbassa.com