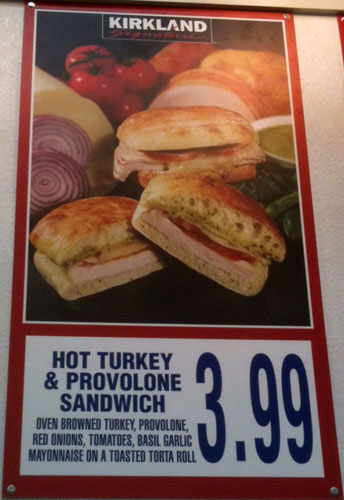 A lot of people have been asking how many calories are in the new hot turkey and provolone sandwich found in the Costco food court. I did some research and the number was a little higher than I expected. The sandwich has 730 calories according to myfitnesspal. Other nutritional facts include:
730 Calories
39 g of Fat
125 mg of Cholesterol
1710 mg of Sodium
51 g of Carbs
45 g of Protein
2 g of Dietary Fiber
Do these numbers turn you away? If you remember the turkey wrap it actually had 810 calories. It's pretty surprising to me that this greasy hot sandwich somehow has less calories, but I applaud Costco for making it happen. It is also much more flavorful than the turkey wrap. Do the calories surprise you one way or the other?